So you've just turned 17 or 18, and you're on your way to getting your license, but first, you have to put some driving hours under the belt with your student or learner's permit. If you were given a chance to choose a car to learn with, you'd be considered one of the lucky ones, as your first car purchase at the beginning of your driving career is a very important one. This is a car that you will grow with and will help mold you into a responsible and safe driver.
Naturally, safe and responsible doesn't mean it has to be boring, and a car that also provides some driving fun and good looks is a definite bonus. A good car to learn with has a good combination of safety features, technology, and power that is manageable and efficient, meaning you can also save a bit on operating costs. You want good visibility with big windows and mirrors, airbags are a good addition, and maybe even some parking sensors to help you learn the four corners of your new car. In any case, we've narrowed down a small list of cars that would be perfect for drivers that are getting to grips with driving, and will serve you for many years to come.
Kia Picanto
Kia's small wonder, the Picanto, has got to be part of your shortlist given its well-packaged proposition that comes in at an affordable price range. Step up onto the range-topping EX, and you get features like the nice 7-inch infotainment system that comes standard with Apple CarPlay and Android Auto. Buyers are given a choice between two gasoline engines, specifically, a 1.0-liter 3-cylinder unit on LX trims and a slightly larger 1.2-liter 4-cylinder on the EX trim. Moreover, the said mills can either be paired with a 5-speed manual or a 4-speed automatic. Standard safety features include airbags, an engine immobilizer, and an Anti-lock Brake System (ABS).
Suzuki Celerio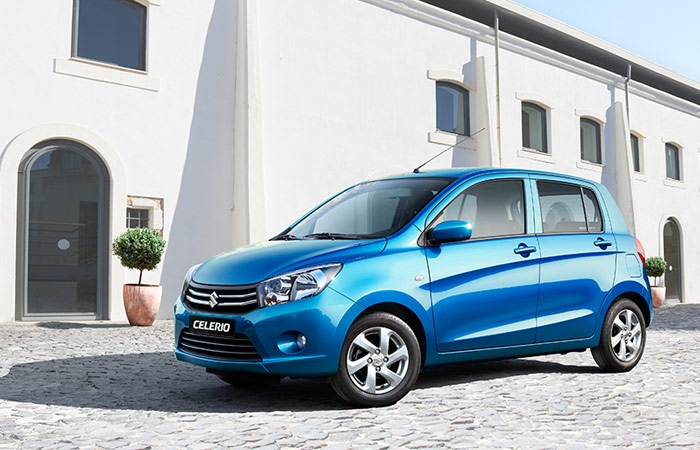 Suzuki's subcompact hatchback, the Celerio, offers fantastic value for money for those looking for their first car. The boot can store up to 254-liters worth of cargo and the back seats can be split folded 60:40 for additional space. An integrated audio system can be found on the center console that can play music from various sources. The top trim of the Celerio comes feature packed for this class, making sure that you get a lot of car for not a lot of money. Reverse parking sensors, ABS, airbags, and an immobilizer are standard features. The 1.0L makes 67 hp and 90 Nm of torque and is available with either a five-speed manual transmission or a Continuous Variable Transmission (CVT) making it the first model in its segment to offer a CVT.
Toyota Wigo
Big things come in small packages, and the Toyota Wigo is the perfect example of a value-packed and manageable hatchback for drivers who are starting out. Under the hood is a 1.0L gasoline engine that delivers 65 hp and 89 Nm of torque mated to either a 5-speed manual or 4-speed automatic transmission. While the G variant and up benefit from a touchscreen infotainment system, only the range-topping TRD comes capable with Apple CarPlay and Android Auto. Safety is then complemented by the following standard equipment, including Anti-lock Braking System (ABS), backup sensors, and airbags.
Mitsubishi Mirage G4
Mitsubishi has been a major player in the subcompact sedan segment, offering up the Mirage G4, a car that's versatile and carries over the qualities of the Mirage hatchback. Powered by a 1.2L gasoline engine that makes 78 hp and 100 Nm of torque, the Mirage G4 is suited to a variety of driving conditions, and the added cabin size can help make journeys with friends and out of town trips comfortable. The Mirage G4 comes with ABS, airbags, and an immobilizer as standard equipment. The Mirage G4 is a great all-arounder that will fit the bill of those in the market for their first sedan, and the best part is that it's fuel-efficient, too.
Toyota Vios
For many, the Toyota Vios needs no introduction, as this venerable subcompact sedan has won the hearts of Filipinos for many years already. A good number of people have learned to drive in a Toyota Vios, and the forgiving clutch and good cabin space are plus points for this car. With the launch of the facelifted Toyota Vios, it now comes with substantial upgrades in style and safety. The Toyota Vios can be had with either a 1.3L or 1.5L engine. Notably, apart from the CVT, both of the said mills can also be paired with a traditional 5-speed manual transmission. As for safety, the subcompact sedan retains its 3 or 7 SRS airbags, ABS with EBD, Brake assist, vehicle stability control, and hill-start assist control.
Volkswagen Santana
Volkswagen threw us a curveball last year when they revitalized their offerings for the Philippine market, and the Santana stands out as the most value-packed European subcompact sedan out there. We've driven it and we loved its quiet and stable driving experience, plus nice touches like side mirror indicators, remote trunk opening, and adjustable headlight leveling. It's riding on a solid chassis and has a range of 1.4L and 1.5L gasoline engines in manual or automatic respectively. ABS, airbags, and speed sensing door locks are standard on all models, and, when combined with its mature and understated looks, make it a responsible and sensible choice for those who want to go German.
Kia Soluto
The Kia Soluto is the Korean brand's latest player in the subcompact sedan market, and it has already caused quite a stir; and for good reason. The 1.2L gasoline engine creates 94 hp and 132 Nm of torque, and is available in either a five-speed manual or four-speed automatic. Infotainment is a class-leading 7-inch fully modern touchscreen unit with Apple CarPlay and Android Auto, and safety is courtesy of airbags, ABS, and an immobilizer. That's a lot of value packaged in a handsome small car. A great option for those looking to gain some experience behind the wheel, and not feel left out in the infotainment department.
MG 5
The MG 5 serves as the brand's sole entry to the subcompact sedan segment. Given such a competitive category, the brand has infused the MG 5 with the right amount of amenities including a touchscreen infotainment system which could either be measured in 8-inches or 10-inches, depending on the trim you purchase. The entire range is run by a 1.5-liter 4-cylinder engine that could either be paired with a 5-speed manual or a CVT. Lastly, standard safety and security features include airbags, ABS, EBD, Cornering Brake Control, and Brake Assist.
Honda Jazz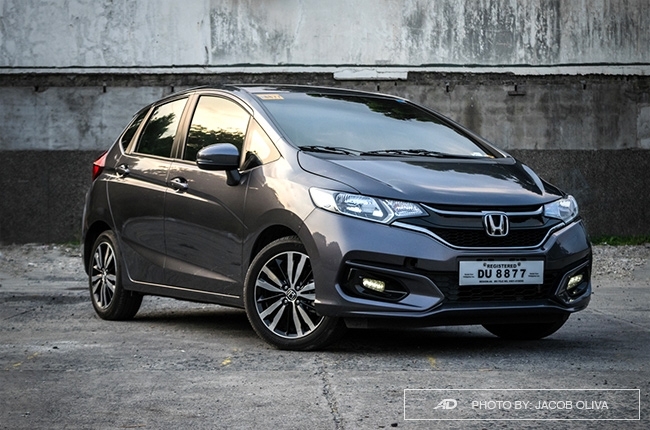 The Honda Jazz is a lovable hatchback that offers great versatility and ease of use. Cabin space is generous, and the cargo space is one of the best in its class. Its small dimensions and agile handling make it a fun car to drive in the city or out of town, and the 1.5L gasoline engine offers good punch in either manual or CVT. ABS and airbags are standard across the range, with higher variants getting reverse sensors, stability control, navigation via a touchscreen interface, and automatic climate control. Visibility is also excellent with big panels of glass that minimize blind spots. A solid choice for a learner's vehicle.
Kia Stonic
Currently, the Kia Stonic happens to be one of the most affordable entryways to the crossover segment of vehicles. In fact, its entire variant range sits under the P1,000,000 boundary. Apart from its style that's iconic, this subcompact crossover gets the glorious 8-inch infotainment system that's Apple CarPlay and Android Auto capable. The sole powerplant on all trims of the Stonic is a 1.4-liter 4-cylinder engine. Power figures, however, differ, depending on the transmission it's mated with. Pairing the said mill with the manual gearbox enables it to churn out 94 hp and 132 Nm. On the other hand, opting for the automatic will give you an uprated 99 hp while still retaining the same torque figure. Lastly, standard safety equipment includes dual airbags, Anti-lock Braking System (ABS), ISOFIX child seat anchor, and a reverse camera with guidance lines. Step up to the range-topping EX and the Stonic will be greeted with more essential features.
Latest Features
Cars come with the latest and greatest tech now with adaptive, automatic, and advanced systems, but is it worth it?

We created a quick list of cars you can buy today that will give you the most amount of horsepower for the lowest price.

Both are within the same price range but are in many ways different from each other.
View More Articles