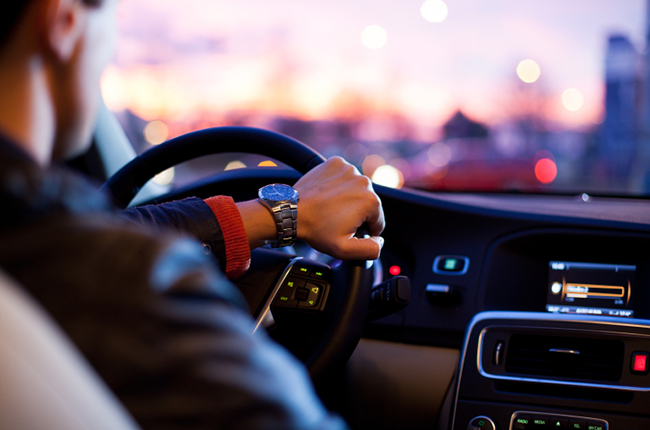 Millennials are often a misunderstood bunch, often perceived as entitled or always looking for instant gratification. More often than not, in a world like today, where information is right at our fingertips and decisions can be made in mere seconds, we take things for granted. But that's beside the point. Millennials would be young adults now, making up a big chunk of the workforce. They are young professionals with buying power, and most have a love for anything on wheels.
Naturally, those with buying power and the desire to own an automobile already know what they want. With the right research, anyone can choose the car that's right for them. But, if money was no object and we chose to let our aspirations dictate our automobile choices, we'd be buying some badass cars. I should know, I'm a millennial, too. So here's my list of cars that a millennial like myself would have in my garage. Take note, however, that P15 million supercars and hypercars are off the list for reasons being that anyone would choose them anyway; we're here to make a compelling list, not an obvious one.
1. Honda Civic Type R
There's just something about nostalgia, and for most millennials, they grew up watching TV shows or movies where the original '90s Honda Type R was a pocket rocket and respected in tuning and racing circles. They were extremely hard to find before Honda officially brought them in after six generations, and even if you found one, they'd have to be converted from right-hand drive. But the MK5 Type R that we can officially buy now just looks handsomely aggressive. Coupled with an 2.0L turbocharged engine that generates 306 hp and 400 Nm of torque, and you've got a car that's not just fast, but has four doors and a trunk. Practical.
2. Mazda MX-5
Miata is always the answer. Enough said. Seriously though, as far as sports cars go, the Miata/MX-5 is the world's best selling. Its perfect weight distribution, a balanced chassis, direct steering, and a peppy engine make the MX-5 fun to drive; and it's even better with the top down. It may be small and you're restricted to two people, but you could always make it work since you'll find a reason to bring it out of your garage everyday. I know I would. The 2019 ND generation Mazda MX-5 is the best one yet, with even more power, and a locally available Clubsport edition that adds BBS wheels and Recaro bucket seats. Icing on a very tempting cake.
3. Ford Mustang
As far as muscle cars go, the choices have been extremely limited in our country. But the Ford Mustang has always been the most attainable from the lot, and the 2018 iteration is the best one yet. Of course, we'd choose the 5.0L V8 with 460 hp and 570 Nm of torque; that's naturally aspirated engine goodness right there. Plus it's a convertible, so you can hear the roar of that active exhaust with ease. Add in cool connectivity features and customizable drive modes, and you have a car that's just begging to be used everyday; we're assuming fueling up is not an issue here. It's instantly recognizable and has more than enough oomph for street use. Plus you can kinda fit two more adults in the back if a barkada roadtrip is in order. Okay, maybe not, but they'll be dying to ride in it anyway.
4. Land Rover Velar
The Land Rover Velar is an absolutely gorgeous vehicle to look at, and it's no surprise that it won the 2018 World Car Design of the Year. It's everything we love about the Land Rover brand, adding a dash of new technology and style, while still being capable on any road. It has one of the most impressive dashboards and center consoles around, with the buttons and icons only coming to life when the car is started, leaving only a blank, pristine black surface when not in use. A myriad of engine choices (2.0L, 3.0L, and a 5.0L supercharged V8) and a number of different trims and options allow you to choose the perfect Velar for you. It's a head turner that fits a person working in a busy metropolis, and you can still hit the mountains and camp on the weekends.
5. Lexus LC 500
If a concept car were driveable and purchasable in real life, this would be it. Stunningly gorgeous in red with a caramel interior, the LC 500 is Lexus' flagship coupe. Powered by a 5.0L V8 that's naturally aspirated, it generates a potent 471 hp and 540 Nm of torque. The interior is sublime and will tempt you to keep driving for days thanks to supportive and extremely comfortable seats. It is a grand tourer, after all. It's a vehicle that looks better than cars twice its price, and it drives just as good with a powerful engine and a planted chassis. Plus, it has driving modes so you can just choose to waft along in comfort, or tighten up everything to attack the next corner. Practical? No, but you do have ISOFIX mounts in the back seats. Or you could use that for luggage.
Latest Features
For its price and the technology that it carries, these features just make sense with the Mitsubishi Montero Sport.

You get a lot of good amenities at just under P1.3-million.

A brand name is usually a top consideration when buying a new car, and a little research could help you make a better decision.
View More Articles