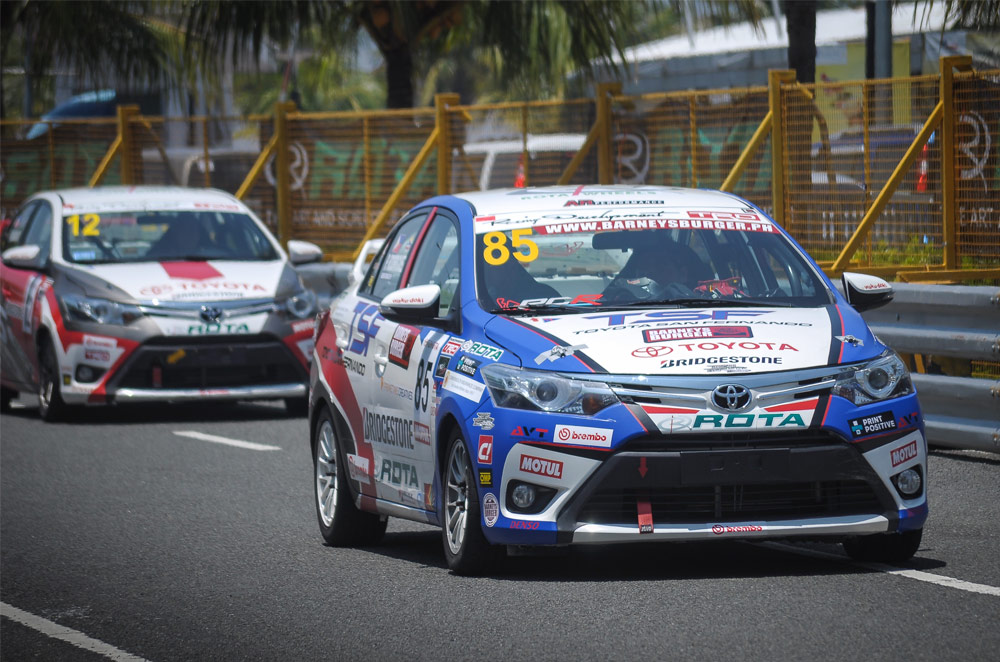 After 3 exhilarating rounds, the 2015 Toyota Vios Cup will see its 4th and final round on November 28 and 29 at the Subic Bay International Airport. Expected to fill up the grid are 50 racers with a mission to clinch this year's Sporting class, Promotional class, and Celebrity class titles.
For the final leg, 42 individual drivers signed in. They'll be sharing the action with 8 celebrity racers including defending champion DJ Sam YG, Phoemela Baranda, Derek Ramsey, and Jasmine Curtis.
This final race in Subic will be the widest and longest out-of-circuit track that the Vios Cup will ever see! Creating a racetrack at the famed Subic Bay International Airport definitely puts an edge to this motorsports event, said Toyota Motor Philippines (TMP) President Mr. Michinobu Sugata.
Come November 28, 2015, a qualifying round will commence from 2:00 pm until 5:00 pm. This will then be followed by the race proper on November 29, 2015 at 1:00 pm until 4:00 pm after the morning's Toyota Car Club Track Day Event. Finally just as the sun sets, an awarding ceremony will then be held at 6:00 pm.
The 2015 Vios Cup is in partnership with Bridgestone and Rota, supported by Motul, TRD, Brembo, Denso, AVT, OMP and Tuason Racing School.
Don't miss out on this exciting final showdown. Admission is free.
Latest News
Ford's 1.0L EcoBoost snatched the title for the Best Engine Under 1.0L yet again.

The Japanese marque's small SUV and hatchback get 1-Up this year.

Hyundai is bringing back its National Car Wash Weekend for the 3rd time around.