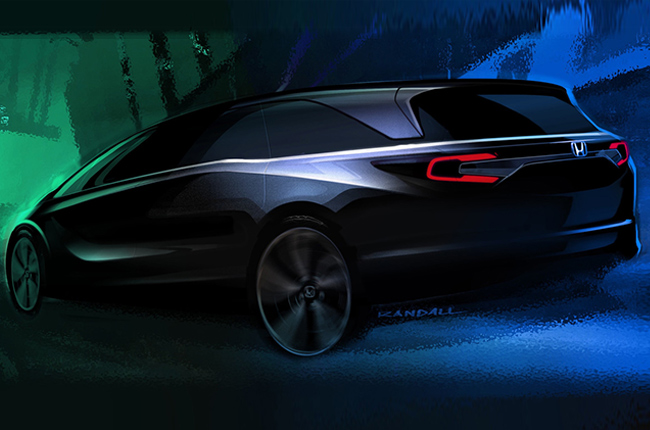 Honda has released a teaser sketch of the 2018 Odyssey that is set to debut at the North American International Auto Show on January 2017.
Based on the teaser, the Odyssey is looking to be integrated with a more sportier exterior as compared to the current production model. The sketch suggests that it is fitted with slimmer taillights, a lower and more sloping roofline as well as redesigned character lines. Moreover, it seems that the Odyssey doesn't have side mirrors.
Honda's teaser for the Odyssey is accompanied by scribbles from the children of the Ohio-based Odyssey Development Team. The Japanese automaker said that the scribbles represent a bold and youthful design. With that in mind, we can't help but associate those words into how will the 2018 Odyssey look like: bold and youthful.
As of this writing, we have yet to know more details about the Odyssey but, Honda said it will come with a new powertrain technology.
Latest News
Coventry Motors Corporation updates the Land Rover Discovery Sport, including a dolled-up R-Design variant that includes several interior and exterior refinements over the standard.

The Mazda CX-30, CX-8, and the rest of the Mazda Philippines' lineup are available for a test drive from December 6 to 8, 2019.

The new dealership, under the Autohub Group, is just the start of AutoAsia's plan to expand further into the country.