There is now a growing trend in the automotive market as car companies are canceling their major vehicle live launch and unveil events due to the Coronavirus pandemic. Honda in India was supposed to host a unveil event for the 2020 Honda City for the media. The Japanese brand has since canceled this event in favor of public health and safety. The event was supposed to happen last March 16 and was meant as an opportunity for the members of the media to try out the new Japanese subcompact sedan. The Honda City, however, will still debut to the Indian public on April 15, 2020. Not much else is known about the launch details but signs are currently pointing to it being an online-only affair.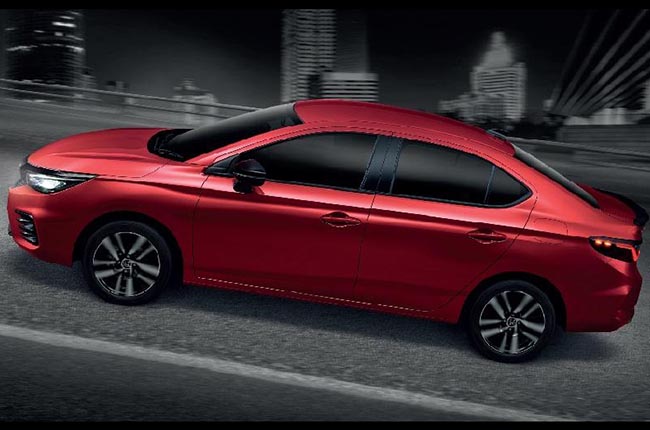 Honda India did not give out too many details about the Indian localized version of the 2020 city but it could be a good basis as to how the Philippine version will be specced. In India, the subcompact sedan is rumored to come in three variants: V, VX, and ZX. This could indicate that Honda Philippines if they were to bring in the new model, will retain the same variant designations that the local City currently has in our market.
Similar to that of the older model Indian model the current version is said to be offered with a gasoline and diesel engine. The gasoline option is said to make about 119hp and 145 Nm of torque. Transmission options for this gasoline fed powerplant will come in the form of a 6-speed manual transmission and a CVT. The diesel fed rumored engine has not yet been disclosed, however, it should make similar power to the older model engine that the vehicle has in India. The diesel power plant of the older model City currently produces 98hp but pushes out 200 Nm of torque and is only available with a 6-speed manual transmission. There is no word yet if the new model will come with a CVT option for its diesel fed powerplant.
Latest News
In adapting to the new normal Honda Philippines will be launching a new virtual showroom facility and experience.

Further information for Toyota's June 15, 2020 launch has surfaced through a leaked Wigo spec sheet.

New rumors have suggested that a new variant of the Mazda3 is in the works, with a 2.5-liter turbo motor.