Earlier in 2020 Ford accidentally confirmed through a job listing on linked-in that it would be launching the 2022 Ford Mustang in the latter half of that year. The job listing indicated that the interested applicant would be joining in the marketing of the sixth-generation version of the Mustang dubbed the S550. The listing further revealed that the seventh generation of the American pony car will have the codename S650. After that incident, Ford has increased its security on the matter keeping the juicy details about the next generation Mustang away from the prying eyes of the public until now.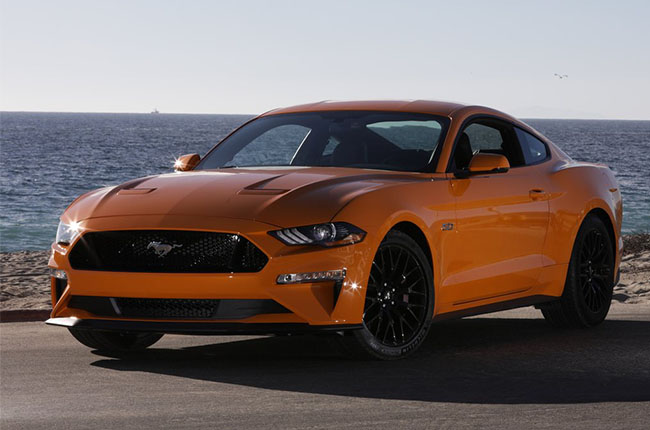 More information has settled coming from sources close to the matter indicating that 2022 will be the unveiling year for the all-new Ford Mustang. Along with that confirmation, more information has come out that shows that the next generation vehicle might also come with a hybrid V8 engine option under the hood.
Back in 2018, Ford claimed that for the seventh generation Mustang it will not only come with a traditional V8 under the hood but it will also come with a hybrid variant. The hybrid variant in question will supposedly have a V8-like performance. While this was initially thought to be code for it won't have a V8 motor and will probably have a twin-turbo V6 instead. It turns out that Ford, for the hybrid version of the Mustang may actually put a V8 engine along with an electric motor in the engine bay.
When it comes to the next generation Ford Mustang's platform, more information has come in indicating that it will be sharing the same CD6 platform as the all-new Ford Explorer. If this information turns out to be true then it would mean saying goodbye to the pony car's D2C platform.
With the launch of the seventh-generation Ford Mustang just two years away, the Blue Oval still has time to make adjustments to the next generation of its popular pony car. For now, we will keep our fingers crossed that the V8 engine will still be retained.
Latest News
Get ready to apply for or renew your license with this handy guide from the LTO PITX Licensing Center.

Chevrolet Philippines' distributor, TCCCI, along with M1G1 Auto Dealership Corporation opens its new Makati location.

Mitsubishi furnished its popular seven-seater MPV with a new look, a new cabin, and more features.
View More Articles