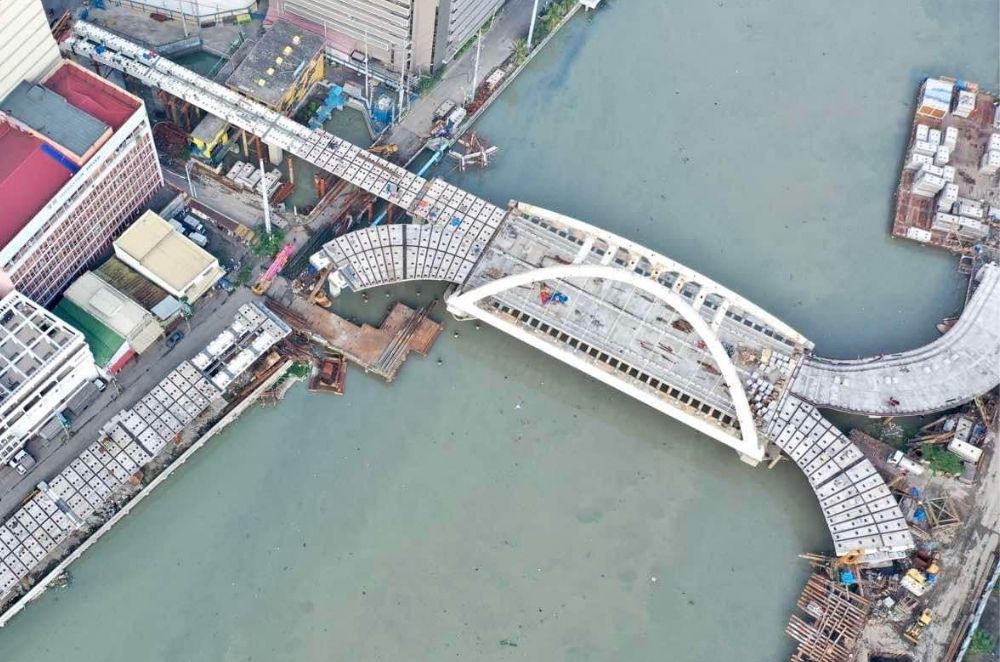 In October 2021, we reported that the Binondo-Intramuros Bridge in Manila could open in early 2022. Now, more reports have come in stating that the bridge will now be open a bit later but just in time for Holy Week in April.
The Department of Public Works and Highways (DPWH) has shared that construction is in its final stages at 90 percent completion. As the chief implementer of the administration's "Build, Build, Build" campaign, Emil K. Sadain has focused his attention on the nearly completed bridge.
Sadain says the 680-meter bridge project spanning the Pasig River has been virtually completed, now with finished lanes in each direction. Upon completion, the bridge will cut travel time between Binondo and Intramuros while benefiting up to 30,0000 motorists daily.
In addition to servicing motorized vehicles, the bridge will also provide space for pedestrians and cyclists. There will be a dedicated bike lane for those on two wheels who want to go from Binondo to Intramuros and back.
For now, work continues on the bridge as its last ten percent would likely reach completion by Holy Week. Work crews with their equipment are scrambling to construct access ramps from prefabricated components originating in Shanghai, China.
The construction crews at the Binondo side are focusing on an up-ramp at Muelle de la Industria Street and down-ramps at Plaza del Conde Street and Rentas Street and Street. On the opposite side in Intramuros, crews are constructing an up-ramp at Riverside Drive and a down-ramp at Solana Street.
The Binondo-Intramuros Bridge reportedly costs P3.39 billion. The People's Republic of China helped finance the project with a government aid grant. It is one of the signature projects under President Duterte's infrastructure program.
When the bridge reaches completion as soon as this April, motorists will find it easier to go from Manila Chinatown to Old Manila and vice versa.
Latest News
The fifth fuel price rollback of 2022 will see P3.10 slashed off the per-liter price of diesel.

Android Auto will now adapt to everything from widescreen displays to portrait-style touchscreens.

The COVID-19 pandemic isn't over just yet as certain areas are still going to be under Alert Level 1 and Alert Level 2.
View More Articles