The much-awaited Binondo-Intramuros bridge will finally open tomorrow, April 5, 2022, according to Department of Public Works and Highways (DPWH) Undersecretary Emil K. Sadain.
The steel arch bridge is billed as a symbol of closer ties between the Philippines and China under the current administration. Funded by China, the P3.39-billion bridge is part of the Philippine government's flagship Build, Build, Build program.
Now, traveling between Manila Chinatown and Old Manila could prove more convenient as the Binondo-Intramuros bridge will service up to 30,000 motorists per day. The two-way, four-lane bridge spans 680 meters and will also service pedestrians and cyclists. The DPWH added a dedicated bike lane to go with a protected pedestrian walkway.
There are three openings to the Binondo-Intramuros bridge: two via Solana Street and Riverside Drive, and the other through the San Fernando Bridge.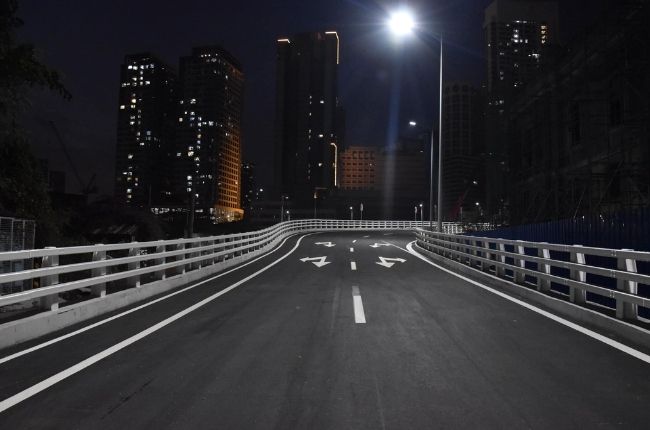 With the newly installed lighting system, the steel bridge looks ready to go in time for its inauguration tomorrow. The Binondo-Intramuros bridge is another boon to the vast iconography and history of the city of Manila.
The new bridge could boost tourism in the vicinity while reducing traffic around the Binondo and Intramuros area. It could also bring more infrastructure investments to the nation's capital as it strives to regain its former glory.
Officials from the DPWH and other government agencies are expected to attend the inauguration ceremony. After that, motorists will be free to use the Binondo-Intramuros Bridge in its newly minted form. According to the Department of Finance (DOF), twelve new bridges could also be erected in Metro Manila in the next decade, as three of them are set to rise over the Marikina River as soon as 2026. With that, it appears motorists in the National Capital Region have a lot to look forward to in the coming years.
Latest News
The LTO passed memorandum no. JMT-2023-2399. Engine and chassis stenciling for registration renewal are no longer needed.

SMC Asia Car Distributors Corp has unveiled the BMW 3 Series Touring in three different variants for the Philippines.

The OMODA 5 EV will be coming to the Philippines in the fourth quarter of 2023 along with the OMODA and JAECOO brands.
View More Articles