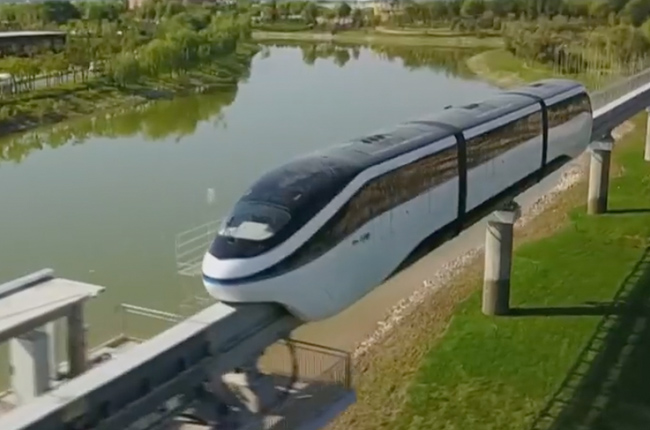 Amidst the recent news about banning solo-occupied private vehicles on EDSA, which by the way isn't really clear as of this writing, we caught one news that would delight commuters and residents of the country. Well, at least those from Balanga City, Bataan.
BYD, a company that specializes in battery technologies, has inked an agreement with the local government of Bataan to build a monorail that will roam the city. Yes, it's the same brand that brought us the E6 electric MPV and the Tang hybrid. The project's aim is to alleviate the traffic congestion in the city. This will be the second monorail in the country, and among the planned monorails such as the one in Davao, Baguio, and Iloilo. The latter is also a BYD project.
SkyRail, as they call it, boasts a low-cost and short construction period that ensures the completion of the project in no time. It's a seven-kilometer long railway system that features low-noise levels. Cool, right?
Now, as attractive as the project sounds, we have a few questions about the project. How many people does each coach can accommodate? What's the route of the SkyRail? What will be its payment system?
And most importantly, will this be available in NCR in the future? We reckon, a public transportation that's quick to build is a great addition to the current system. We hope this would reach the nation's capital soon.
Watch this video below to give you an idea of how the SkyRail works:
Just One More Step To Get Your Quote
Find out more info, request a brochure, or request a quote by sending an inquiry below
Latest News
Expect to encounter heavy traffic approaching expressway entrances for the next few days.

This marks a new beginning for the dealer.

Commuters have greatly benefited from the new busway.
View More Articles