Changan Motor Philippines Inc. is greeting 2023 in good spirits, ending 2022 with a 221 percent growth in sales. From 557 units sold in 2021, Changan Auto shifted a total number of 1787 cars in 2022. To add to their list of things to celebrate, the company also achieved its wholesale sales target of 100 percent in the same year.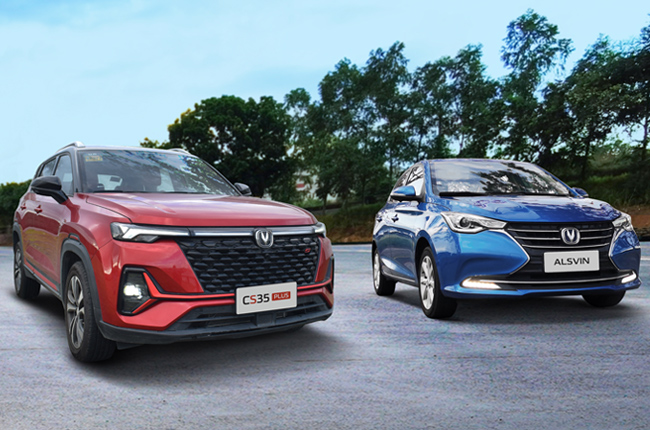 The Changan models leading the charge are two of the brand's best-selling models, the new CS35 Plus followed by the Alsvin sedan.
The final quarter of 2022 was a busy time for Changan Auto with two new vehicle launches giving the public a taste of what they could expect from the brand in 2023. Changan Auto's new crossover, the CS55 Plus, launched in November 2022. A new contender in the compact crossover segment, the CS55 Plus was built to strike a balance between a supple, stable ride and an engaging driving experience. In December, the Uni-K and Uni-T crossover duo debuted, featuring an abundance of driver tech and Changan Auto's latest "Vision-V" design language.
Another advancement in Changan Auto's local operation is the inauguration of the Changan National Headquarters at the Auto Resources Center in Calamba City, Laguna. According to Changan Auto, this location is vital in strengthening its presence throughout the country. The new headquarters will serve as the training hub and nerve center for the expansion of the Changan dealership network in the Philippines.
"The strong 2022 performance of Changan Auto only serves to drive CMPI and the dealership network to provide nothing but the best products and services to the Philippine market. We're ready. We're pulling more surprise punches as we leap into the Year of the Water Rabbit,"
Outlook for Changan International Corporation's (CIC) global performance is positive. In December 2022, CIC total revenue worldwide reached $12.4 billion USD with the SUV segment responsible for 66 percent of the total amount. The projected total revenue by the end of 2023 is US$10.47 billion and is expected to grow by 1.17% every year.
Since the year has only just started, we'll see what else Changan Motor Philippines has in store for 2023.
Latest News
Maxus Philippines is offering discounts for its vehicles, up to P360,000 from now until the end of March 2023.

Akio Toyoda is stepping down from the CEO and president position at Toyota, replacing him is Lexus president Koji Sato.

The new dealership marks one of the first new Kia locations with the brand's new corporate identity.
View More Articles