The Light Rail Transit Authority (LRTA) clarified that the Land Transportation Franchising Regulatory Board (LTFRB)'s approval of a fare increase for the Light Rail Transit-1 and Light Rail Transit-2 is not yet final and will not take effect.
The LRTA announced that no increase in fares will be implemented, as the LRTA board would need to approve the proposed fare first. Currently, the LRT's fare is P1 per kilometer plus an additional boarding fare of P11.
The proposed fare hikes for LRT-1 and LRT-2 are an additional P2.29 for the boarding fare and P0.21 for every kilometer, totaling P13.29.
The LRTA assured the public that the proposal to increase fares for the railway would go through the usual procedure of public hearings and earning the board's approval. According to the LRTA, the LTFRB gave its approval for the fare hike acting within its capacity as a member of the LRTA board.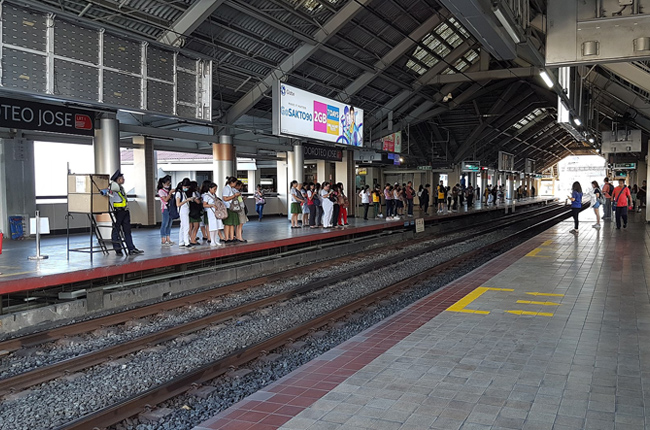 For context, the LRTA Board of Directors is chaired by the secretary of the Department of Transportation. Members of the board include the heads of the Department of Public Works and Highways (DPWH), the Department of Budget and Management (DBM), the Department of Finance, and the National Economic and Development Authority (NEDA).
The LTFRB and Metropolitan Manila Development Authority (MMDA) also occupy a spot on the board. The current appointive directors are LRTA administrator Hernando Cabrera and Dimapuno Datu from the private sector.
"The approval of the LTFRB on the subject of fare increase is in the nature of the agency being a member of the LRTA board, and not in the nature of a regulatory body. The LTFRB is just one of the nine members of the LRTA board of directors,"
Right now, the boarding fee for a single-journey ticket at both LRT-1 and LRT-2 cost P15, once the fare hike is implemented, it will increase from P20 to P30 based on the distance traveled on the railway. The last fare increase for the LRT railways was in 2015, setting the current boarding fare at P11 and distance fare at P1.
The LRTA said that its push to increase fares at both LRT-1 and LRT-2 is to provide funding for their daily operations and railway maintenance.
Latest News
Maxus Philippines is offering discounts for its vehicles, up to P360,000 from now until the end of March 2023.

Akio Toyoda is stepping down from the CEO and president position at Toyota, replacing him is Lexus president Koji Sato.

The new dealership marks one of the first new Kia locations with the brand's new corporate identity.
View More Articles