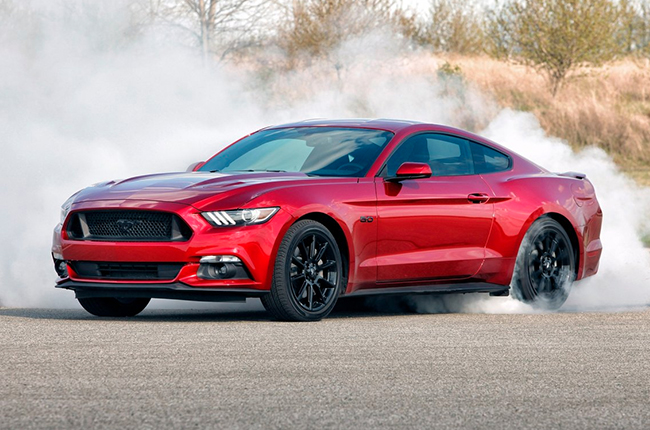 Want to drive the Ford Mustang and make a short movie about it? Ford just released something which allows you to do just that. But here's the catch: you can only do it on your mobile phones.
Ford New Zealand has a new web-based application called the Pocket Mustang, which got us excited and ended up playing with it.
The app allows you to make your own film with a Mustang—although not the facelifted 2018 model—while you dictate its moves (so much for driving) and the color of the car. We chose yellow because…why not?
By the way, when we say moves, you can drift, do zigzags, and make donuts by just moving your smartphone on a flat surface. It will then record your moves for 10 seconds and turn it into a movie with your name on it.
After watching our short film with it, we just proved that no matter what you do with a Mustang, it looks blatantly cool.
So, if you have plenty of time, follow this link and unleash your inner desire to drive the iconic V8 'Stang. Don't forget to share your mini-movie to your friends in social media.
Latest News
In 2024, the Suzuki Swift will get an update, and the concept image was leaked ahead of its official unveiling.

Hyundai Accelerate, in partnership with Pasig City, has admitted four lucky scholars to Don Bosco Makati for training.

Embracing the rugged persona of the Mitsubishi Xpander Cross, the Outdoor Edition has added enhancements for adventure.
View More Articles