Goodyear launched its high-performance tire for mid-sized SUVs called the Wrangler TripleMax. Infused with an improved version of the brand's 'Hydrogrip' technology, this new tire is said to deliver superior braking performance in wet and dry surfaces and better tire protection features.
The Wrangler TripleMax has an innovative new tread compound that maximizes control by using a larger contact surface. In turn, this improves braking ability providing a safer, more fun driving experience for a wide range of mid-sized SUVs.
With the Hydrogrip technology, its performance is improved all thanks to its wide face and optimized cavity. This gives the tires better grip and shorter braking distances in both wet and dry surfaces by concentrating pressure distribution on key block elements. Moreover, the Wrangler TripleMax is designed with a rim flange protector which provides more material on the tire's sidewall to better protect the rim and the tire against potholes, rocks, and other road hazards.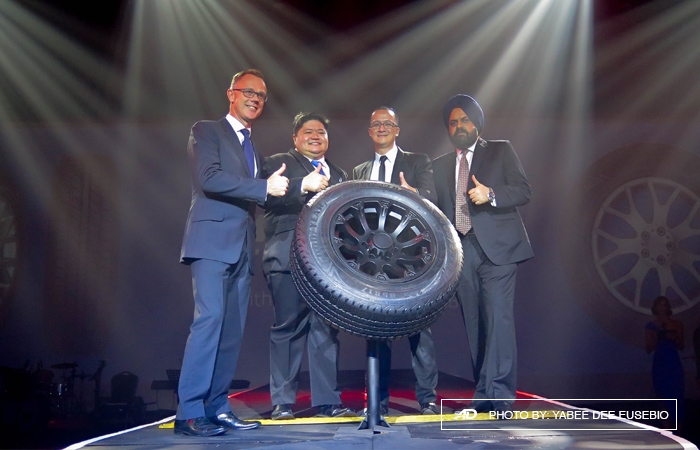 Goodyear is known for creating a culture of relevant safety innovations that stay ahead of the competition. The road conditions in the Philippines call for a tire that delivers on all fronts. The new Wrangler TripleMax delivers Goodyear's brand promise of a safer and more comfortable ride for driver and their families with its braking performance on wet and dry roads," said Kenneth D.L.R. Sambajon, Market Director of Goodyear Philippines.
The Goodyear Wrangler TripleMax with Hydrogrip technology will be available in 15- to 17-inch diameters in multiple sizes.
Latest News
In 2024, the Suzuki Swift will get an update, and the concept image was leaked ahead of its official unveiling.

Hyundai Accelerate, in partnership with Pasig City, has admitted four lucky scholars to Don Bosco Makati for training.

Embracing the rugged persona of the Mitsubishi Xpander Cross, the Outdoor Edition has added enhancements for adventure.
View More Articles