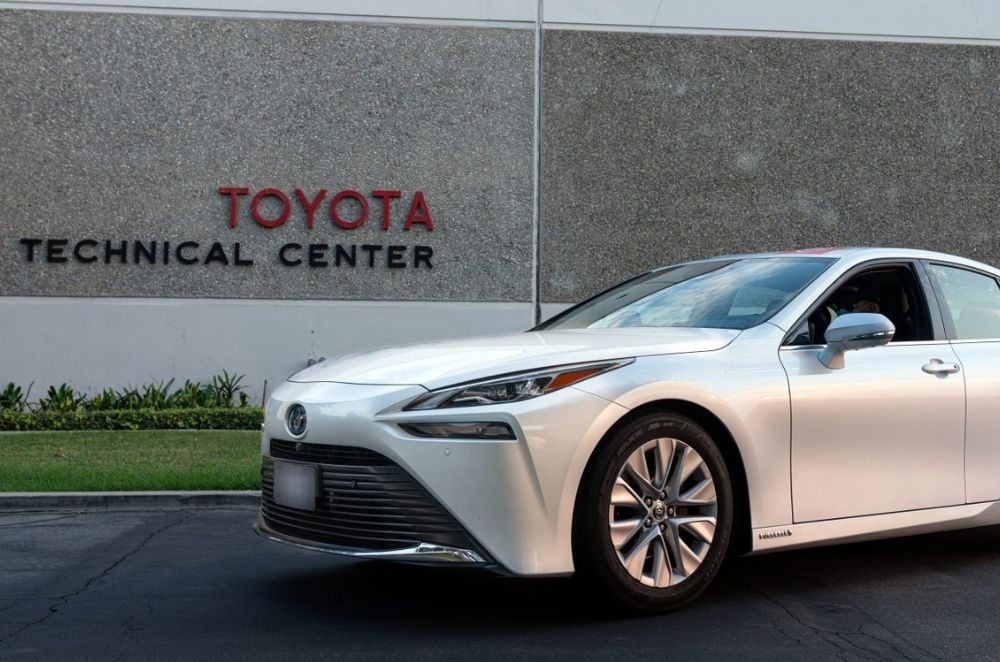 It's no secret that Toyota has been positioning itself as a global leader in alternative fuels. The Japanese automaker has led the charge with its hybrid technology. Models like the Prius and Corolla Cross have been a hit with consumers, but Toyota is pushing for more.
Hydrogen fuel cell vehicles are somewhat lesser-known than pure battery-electric cars, but Toyota is out to prove that they deserve just as much attention. The Mirai is the company's flagship hydrogen car, and it recently set a Guinness World Record for the longest distance by a hydrogen fuel cell electric vehicle without refueling.
The Toyota Mirai started production in 2016. It was the first production fuel cell electric vehicle available in North America. Now, the latest generation of the Mirai is showing how much is possible with hydrogen.
Over two days in August 2021, professional hypermilers Wayne Gerdes and Bob Winger took the Mirai on a record-breaking trip. It started at the Toyota Technical Center (TTC) in Gardena, California. The Mirai then went south to San Ysidro and Santa Barbara. The pros also passed through Santa Monica and Malibu beach along the Pacific Coast Highway. The vehicle logged over 761 kilometers that day, with only two driver swaps.
The next day, the Mirai pushed through, logging about 598 kilometers more. It breezed through morning and afternoon traffic on the San Diego freeway between Los Angeles and Orange County. With the hydrogen empty, the Mirai arrived at TTC, having recorded 1359.9 kilometers without refueling.
The record-setting feat was witnessed by Guinness World Records adjudicator Michael Empric, who confirmed the historic achievement. Overall, the Mirai consumed 5.65kg of hydrogen in total and passed through 12 hydrogen stations on its journey. It also recorded zero carbon emissions, whereas an internal combustion engine would have emitted about 664 lbs. of CO2 on the same route.
The Mirai's latest achievement is a testament to Toyota's commitment to advance hydrogen fuel cell technology beyond what we've ever seen before. In Japanese, "Mirai" means future, and true to its name, we might have just witnessed the beginnings of a hydrogen-powered tomorrow.
Latest News
With a turbo motor, a character-filled interior, and a smart look, the Tharu lands in the Philippines breaking new ground for VW Philippines.

Subaru is producing a special edition of the WRX called the WRX TR which is set to be unveiled next month on October 7, 2023.

A report suggests that Mazda has greenlit rear-wheel drive, inline-six sedan, thanks to the CX-60 and CX-90 sales.
View More Articles