Hyundai Asia Resources, Inc. (HARI) also known as Hyundai Philippines recently announced that it will be extending its coverage for all its passenger vehicle owners who have warranties that are set to expire during the enhanced community quarantine (EQC) period. These warranties will then extend to May 31, 2020.
The same goes for those who have vehicles that have their Periodic Maintenance Service schedules due during the ECQ period. Hyundai reassures its customers that those who have missed their PMS dates during the quarantine period will not have their warranties voided. These missed appointments can be scheduled to another date in May, 2020.
The well-being and safety of our employees and customers are our highest priority. We understand that our customers have no access to vehicle servicing during these extraordinary times. We wish to set their minds at ease by extending their warranty coverage
Aside from extending the warranty coverage and PMS scheduling the South Korean automaker is also doing its part to help medical frontliners. The brand is mobilizing support for these medical professionals through a donation of 2,500 personal protective equipment which will be given to a public hospital. More PPE donations will later also be given to other public health facilities as well as schools and churches near where frontliners are housed.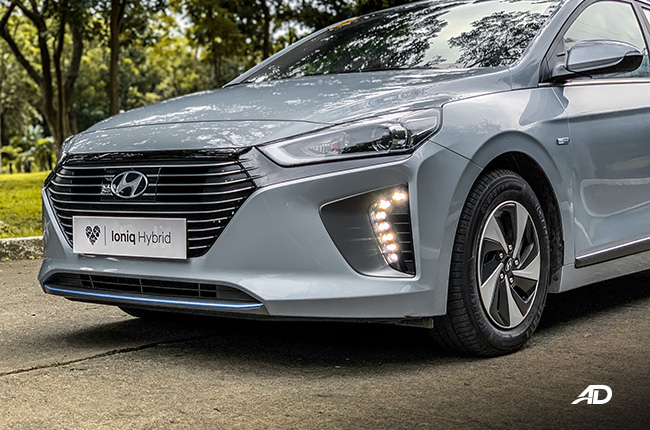 Ma. Fe Perez-Agudo continues by stating that "We are closely monitoring COVID developments and we are one with the nation in fighting this epidemic. We are in awe and are grateful to our medical workers who are tirelessly working to protect and care for all their patients. Mabuhay kayo." To end her statement she also reminds everyone to "Stay home, stay safe, and stay together."
In a time of crisis, it's nice to see everyone mobilizing to help curve the spread of COVID-19. With the pandemic still at large more and more car companies are shifting their efforts to pitch in and lend out a helping hand.
Latest News
It may be a hybrid model but Toyota has put some spring in its step with handling upgrades and a new front look.

Things are looking great for Ford Philippines as it posts great sales figures for 2021 with the Ranger and the Territory cementing themselves as the brand's best sellers.

The new liftback now sports more modern styling and could be a perfect candidate for the Philippine market.
View More Articles