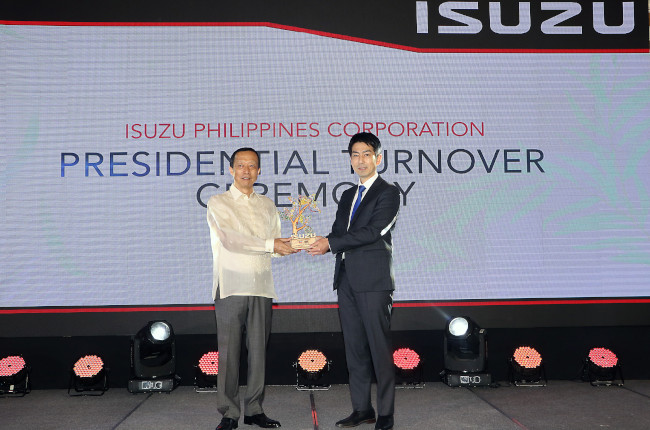 Isuzu Philippines officially welcomed Noburu Murakami as its new president. Isuzu Philippines Corporation's (IPC) new president's term will officially start today, May 17, 2022, and he will oversee IPC's operations as well as the brand's development of its dealer network nationwide. Murakami replaces Hajime Koso, after a seven-year term that started back in 2015.
"It's been an honor working for Isuzu Philippines for the past seven years. I truly admire the dedication and resilience of the Filipino people, especially our team members in IPC. The last two years has been the most challenging, but we emerged to be stronger with the support of everyone in IPC including our business partners, to which I am truly grateful for."
Murakami is the former General Manager of Isuzu Motors Limited (IML), and he has been working for IML since 1995 handling international sales. From 2003 to 2011, Murakami worked under IML's corporate planning arm before being assigned to Isuzu North America Corporation (INAC) as its Vice President in 2014. After two years, in 2016, Murakami was promoted to Executive Vice President of INAC then President and CEO by 2018 until 2020 until he moved back to Japan to assume the General Manager role for International Sales. Now, his new assignment brings him to the Philippines, as IPC's new president.
"I've always been [intrigued] by the market dynamics of the ASEAN region. The Philippines has become one of the most emerging markets when it comes to automotive, seen in the numerous models being introduced year after year, so it really makes me excited to start working in this country."
With his experience, Murakami promises to continue IPC's reign as the number one truck brand in the country, and he puts an emphasis on listening to customers and improving the brand's products and services to achieve what he calls "customer success."
Latest News
So, the EU's holding the ax… We're just waiting for the execution date.

It's your one-stop shop if you want any from Honda, Isuzu, Kia, or Volkswagen.

The new subcompact crossover will feature mild hybrid and full hybrid powertrain options.
View More Articles