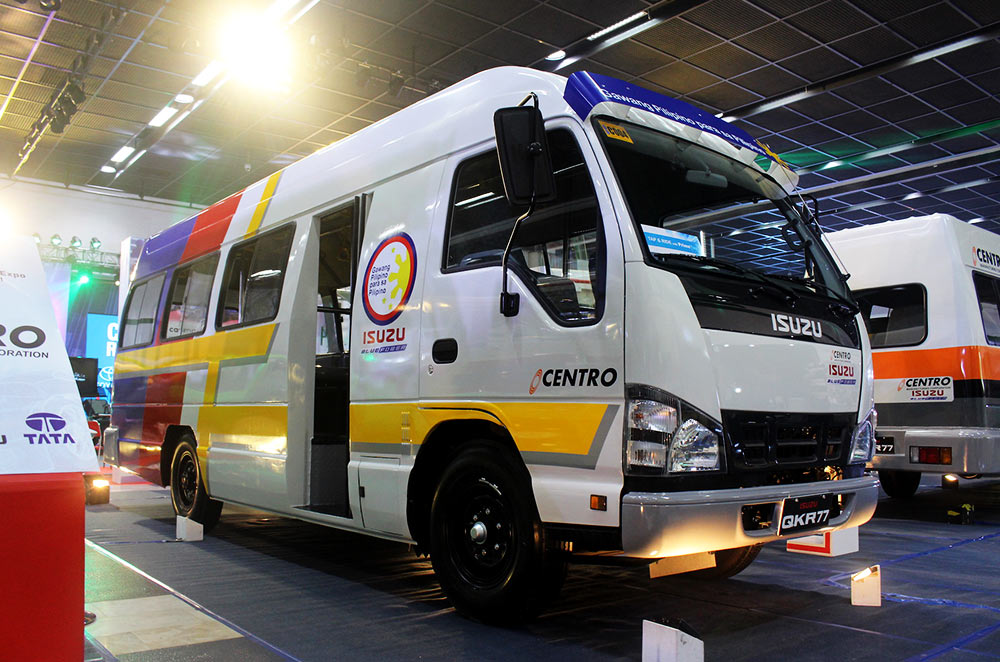 The day for when the jeepney will be replaced is getting closer and closer. The Automotive Body Manufacturers Association of the Philippines (ABMAP) has discussed the benefits of the Modern Eco PUV to local operators.
ABMAP works closely with the Truck Manufacturers Association (TMA), the Philippines Parts Maker Association (PPMA), the Electric Vehicle Association of the Philippines (EVAP), and the Department of Trade and Industry's Bureau of Philippine Standards. The said collaboration is where the looks and dimensional standards of the modern Eco PUV was derived.
ABMAP president Vicente Mills explains that a designated BPS Technical Working Group (TWG) came up with the optimal design and dimensional limits. They also ensure that the modern Eco PUV is in conformance to the international standards. Of note, it will feature a passenger door on the curb side, more capacity, higher roofline to accommodate standing passengers, emergency exit, among others.
There are 4 classes identified based on vehicle size, passenger seating and capacity, volume and distance of route, and intended road use. Class 1 PUV branches out to Class 1A (9 to 12 passengers) and Class 1B (13 to 22 passengers, front-facing seats). This class is intended for low-density, stop and go routes that are commonly done in the city.
Class 2 PUV on the other hand, is for 23 and more passengers – both seated and standing. It measures 7,000-mm long and 2,350-mm wide. The vehicle's floor-to-ceiling height of 1,750 mm makes standing inside the vehicle possible. Passengers whose height go up to 5'7" can stand inside without any issues.
Class 3 PUV is similar to Class 2 minus the standing passengers. This class features front-facing seats and is intended for faster speed travel from city to city. Lastly, Class 4 PUV, which is also similar to Class 3 except that there are provisions for cargos, is intended for provincial travel. These are more likely to be seen on expressways and highways.
"The TWG focused first on Class 2 and 3 which constitute about 60% of PUVs needed for the more than 200,000 jeepneys that are more than fifteen years old that needed to be upgraded. Approved was BPS PNS 2126:2017 to cover their dimensional limits which was made the basis for the various Eco PUV prototypes exhibited during the recent Eco PUV Showcase of the BOI."
The notable adjustment on the Eco PUV is the increased floor-to-ceiling height, which allows standing passengers. This results to more passengers and could cause in an incremental income for the operator. With the Modern Eco PUV, passengers can stand in the same manner as they do in the MRT or in buses.
With the Modern Eco PUV, roads will have more clean air to breathe, more organized daily commute, and more comfortable travel.
Latest News
The LTO will roll out its e-TOP terminals, for enforcers to log tickets and motorists to settle payments electronically.

Nissan and Renault recently restructured their alliance with new conditions and more plans for future collaboration.

Suzuki's massive investment plan aims to electrify its entire range globally by 2023, along with plans for an EV Jimny.
View More Articles