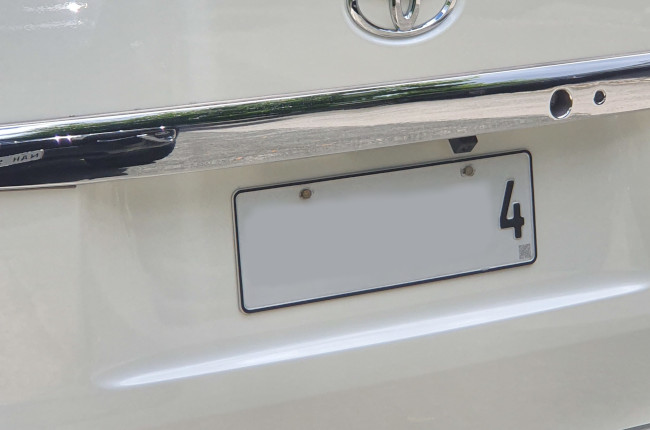 The Land Transportation Office (LTO) is issuing yet another validity extension, but this time for motor vehicles with plate numbers ending in 4. Last month, the government agency gave the same extension for vehicles due to be registered in March with plates ending in 3.
With the announcement, motorists are given a little more wiggle room to set up their schedules for registration renewal. No additional expense or visit is needed for this extension to take effect, as the extension is automatically applied for all vehicles with plates ending in 4.
Previously, the LTO issued extensions due to the pandemic and the reduced capacity of the offices to operate but now that offices are returning to full capacity, it's uncertain whether the agency is addressing the backlog of vehicle registrations that happened throughout the lockdowns, or whether the LTO is still facing reduced working capacities still due to the COVID-19 virus. No formal statement was made as to the reason for this extension.
The announcement was made on the LTO's Facebook Page in a Public Advisory post in a similar fashion to the previous extensions.
Motorists can hold off registering for their vehicles for an additional month. April's about to draw to a close in about a week's time and the extended validity period will last up until the 31st of May, 2022. No penalties will be imposed so long as motorists will be able to register their vehicles before the May deadline.
With that being said, motorists are urged to fix their schedules in order to accommodate the extension. Plates ending in 4 will be able to register on the 5th month of the year without penalty, but anything beyond the deadline will be considered late. Schedule an appointment with the LTO soon, or go to the office on time before April ends. It's also unclear whether we will see yet another extension next month, so vehicles with plates ending in 5 should also plan ahead and not wait for the last minute.
Latest News
The Mazda2 and CX-3 now get a revamped 8.8-inch infotainment display to replace its current aging displays.

The Hyundai Custo/Custin is a seven-seater minivan that has made its debut in the ASEAN through Vietnam.

The Subaru BRZ STI Sport is a Japan-only model that features performance and cosmetic enhancements, along with EyeSight.
View More Articles