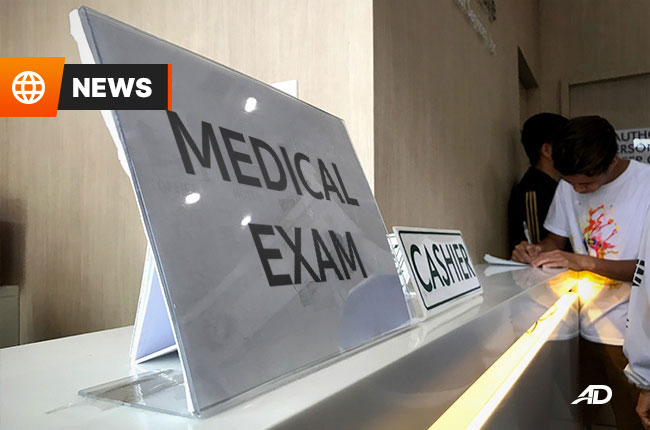 The Land Transportation Office (LTO) is now offering driver's licenses with a 10-year validity period for motorists without any pending violations. With such a long validity period comes new challenges for the government agency especially when it comes to the medical evaluation of drivers. The LTO has already faced many concerns about this, with medical experts stating that a lot can change in a driver's physical and mental aspects within a 10-year time frame.
To help resolve this issue the government agency has taken this into account and now requires drivers with 10-year license validities to undergo periodic medical exams (PME). This is separate from the required medical examination upon the renewal of a license. The LTO states that those who have the 10-year driver's license validity will need to take a PME in the 4th year. Drivers will then need to take another exam in the 7th year should they wish to renew their license.
Even 5-year license validity holders will also need to take constant medical examinations as well. They will need to take a PME in their 3rd year and similarly a medical exam is also needed if they wish to renew their license, to see if they are fit both mentally and physically.
Above are the medical examinations required for license holders of both 10 and 5-year validities. 10-year license holders will only require 4 medical examinations, while those with a 5-year license will need to undergo 5 examinations.
For senior drivers, the government agency has yet to release any guidelines as to what they will need to do with regards to medical examinations. The LTO has yet to issue an age bracket that bars senior drivers from acquiring a 10-year license. However, medical experts have stated that the agency should consider putting a limit instead of making it available to everyone as when old age sets in the reaction time of a person slowly increase over time.
Latest News
Hyundai presents Night Of Lights, now open to the public with an immersive audio-visual drive-through.

This new variant of the Ranger slots over the Wiltrack and just under the Raptor in terms of features and power.

Class 1 vehicles are expected to pay P35, class 2 vehicles are expected to pay P69, and class 3 vehicles are expected to pay P104.
View More Articles