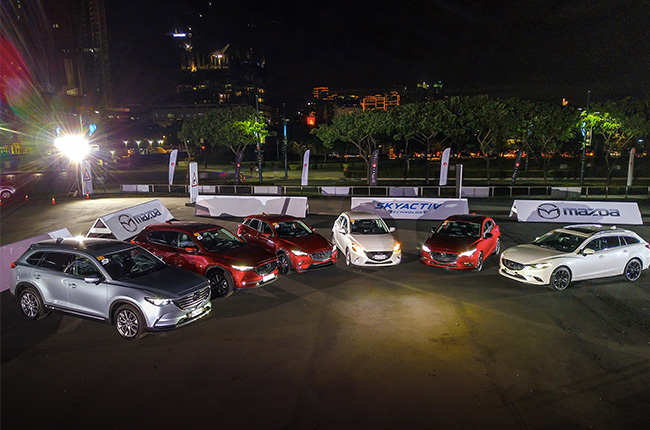 The end of 2017 saw Bermaz Auto Philippines (BAP), the exclusive distributor of Mazda vehicles and parts in the Philippines, report record sales numbers and a continued steady growth since taking over the Mazda distributorship 5 years ago.
5,244 Mazdas rolled off showroom floors and into homes of customers, representing the company's best sales so far. In December alone, BAP recorded sales of 1,006 vehicles consisting of passenger cars, SUVs, and pickup trucks, making the it the best-ever monthly sales performance for the brand. 9 out of the 12 sales months in 2017 were also the highest on record for the brand since 2004, with the Mazda2, Mazda6, CX-3, CX-5, CX-9, and MX5 enjoying impressive model sales for the year.
Here are some notable facts:
Since the introduction of the all-new SkyActiv model in 2015, the model has been gaining popularity with first time car buyers, proving that small cars can offer advanced technology and equipment. The Mazda2 posted a record sales year with 1,485 units sold.
MX-5 Roadster
The best-selling sports car in history, with roots all the way back to the Miata in 1989, ended the year with 246 units sold.
CX-9 7-seater crossover
Despite the late launch in the fourth quarter of 2017, the CX-9 performed well with 191 units sold.
Since its introduction in 2016, this small crossover had its best sales year with 327 units sold.
2017 was indeed a banner year for us at Mazda Philippines. Not only did we surpass the '5,000 within five years target' which we set for ourselves back in 2013 when BAP started its operations in the country, we also established new sales records for 9 out of the 12 months of 2017. This is a clear indication that Mazda's striking Kodo design and groundbreaking SKYACTIV Technologies have become top of mind features for those who look for premium quality and craftsmanship along with value for money from their vehicle purchases.
Latest News
The 2023 Mazda CX-60 is finally here in the Philippines, with gasoline and diesel engines in the lineup.

Featuring a boxy and classic design, Lexus has finally launched the GX, which is geared for off-road use and luxury.

GAC Philippines sent out an invite for its event on June 20, 2023. As to what it is, we have a few guesses.
View More Articles