The Nissan Kicks was recently recognized for its advanced e-POWER system, therefore, earning the title 'Technology of the Year' award, as given by the Automotive Researchers' and Journalists' Conference of Japan (RJC).
The Kicks is a subcompact crossover and it's Nissan's third model that comes with e-POWER, following the Nissan Note e-POWER and the Nissan Serena e-POWER. Now, the said award was strongly motivated by the esteemed powertrain of the Kicks. Its e-POWER system is powerful and does achieve that responsive ride along with a high level of quietness, all thanks to the reduced frequency of engine operation at low speeds.
As expected, this advanced powertrain offers a fully-electric motor drive. Mechanically speaking, its wheels are run by an electric motor, while the gasoline engine then charges the car's high-output battery, running at optimal speeds in order to ensure that much-needed fuel efficiency.
Apart from this prestigious award, the Nissan Kicks was also named as one of the '6 Best Cars of the Year' by the same award-giving body, RJC. Given all that in mind, is the Kicks launching soon here in the Philippines? Recent reports reveal unintentional confirmation that the subcompact crossover might grace its way to the Philippine market.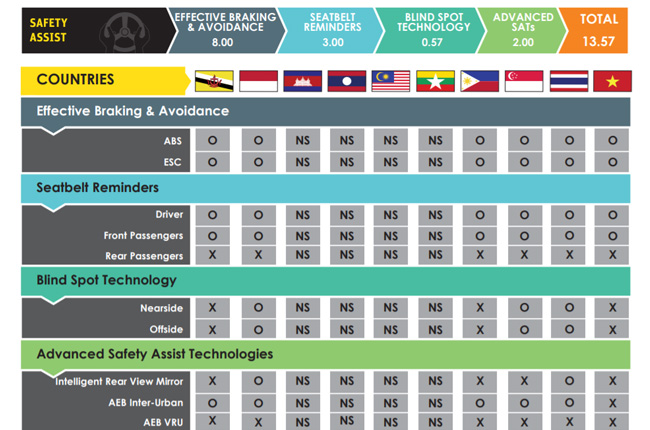 This was unintentionally revealed by the ASEAN (NCAP), wherein their assessment of the Nissan Kicks include the Philippines. While that does affirm an impending launch of the model, Nissan Philippines has yet to confirm whether or not the new Kicks will be sold in the country. That said, perhaps there is indeed a high chance that this subcompact crossover will soon expand the brand's Philippine lineup, plus, it should be a suitable replacement for the already-aging Juke.
While being recognized in its home country, the Kicks will surely entice many Filipino buyers given that crossovers are now selling quite well here in the country. Now the real question is are we also getting this innovative powertrain or are we going to get the 1.3-liter turbocharged gasoline that's found in other countries? Well, that shall remain a mystery, for now, perhaps, let's for any further announcement from the brand if they really are planning to bring the Kicks in anytime soon.
Latest News
Toyota Philippines continues to expand its car ownership offering with the expansion of the Kino one leasing program and the My Toyota Wallet app.

Cars and Coffee with Lexus for the entire weekend. Catch the LF-A, IS, and RX models to be displayed.

The popular seven-seater gains blacked-out front and rear bumpers, GR-S badging, a new touchscreen, and more.
View More Articles