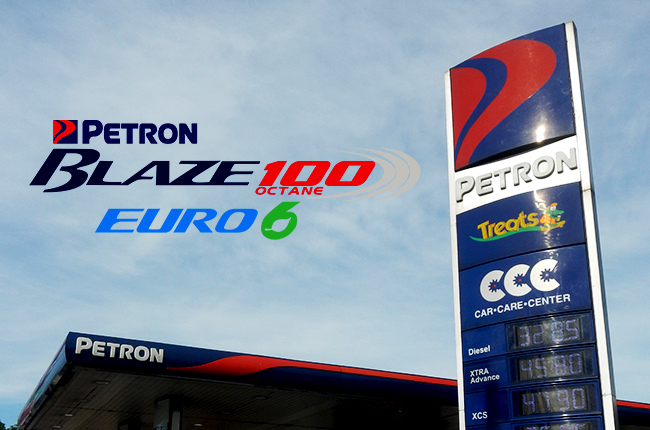 Petron Philippines introduced its cleanest and most advanced gasoline formula, the Blaze 100 Euro 6.
The high octane fuel formula was tested and approved by some of the leading global laboratories, such as SGS, Millbrook Proving Ground in United Kingdom, and ISP The Testing Institute in Germany.
According to Petron, results showed that the new Blaze contains less than 3 ppm (parts per million) sulfur, compared to the Euro 6 standard of 10 ppm. On the flipside, the country's standard Euro 4 fuel contains around 50 ppm.
Since our fuels are locally-produced and formulated in our refinery, we can guarantee the quality and consistency of Petron fuels," said Petron president and CEO Ramon S. Ang.
Apart from the low amount of sulfur, there are more benefits brought by the Blaze 100 Euro 6. Petron claims that it helps improve fuel efficiency, as well as engine performance and acceleration by refining the combustion. The fuel company added that the new formula can clean the engine after every full tank. Lastly, it reduces any harmful emissions and maintenance costs by prolonging the catalyst life.
The Blaze 100 Euro 6 is now available in nearly 300 Petron gasoline stations nationwide.
Latest News
Photos of the 2020 Mirage have been released prior to its November 18, 2019 launch

The all-new Nissan Almera is out and about in Thailand with a new engine.

The Korean SUV specialist wants to heat up the crossover segment with two new diesel crossovers.