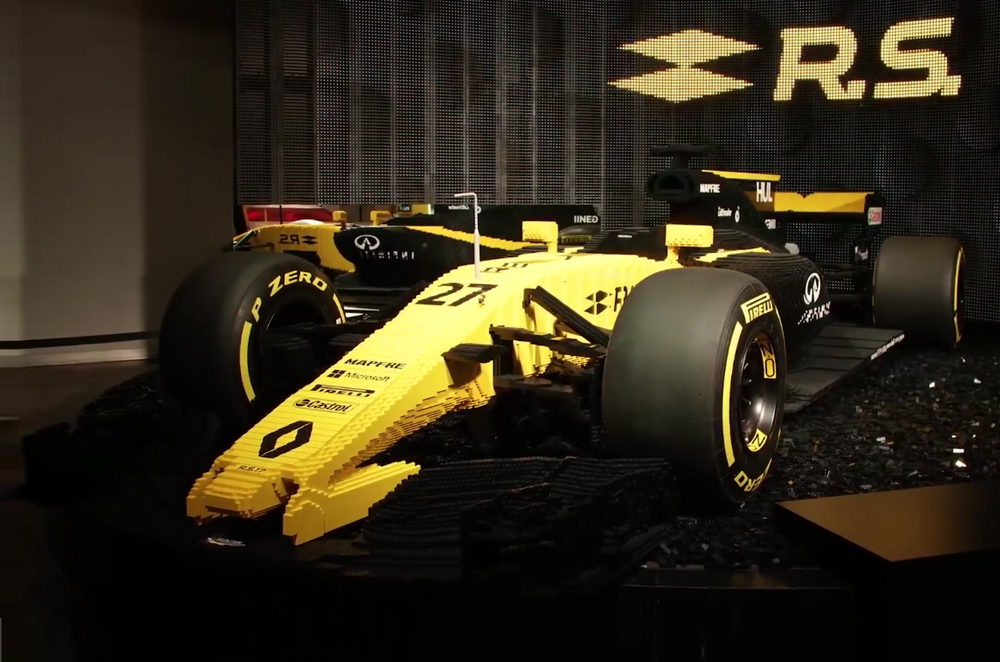 The Renault Formula 1 (F1) team is celebrating its 40th year in the sport this 2017. To commemorate this, they partnered with LEGO and built a full-sized brick version of their R.S.17 F1 car.
It took them around 3 weeks and 600,000 blocks to recreate the R.S. 17 in LEGO form. The team also integrated used race tires, bucket seat, and steering wheel in order to make the R.S. 17 LEGO F1 car look as realistic as possible. This race car will be on display at the L'Atelier Renault, which is essentially the team's headquarters.
Watch the video reveal of the R.S. 17 LEGO F1 car below.
In case you're wondering, Renault finished 6th in the Constructor's Championship during the 2017 F1 season. The team managed to register 57 points, which is just 3 points ahead of Toro Rosso.
Latest News
Volkswagen felt a little sick about having just five colors for the Golf R and decided to add 40 more.

Paul McCartney-commissioned Minis for Penny Lane's promotion is now tagged and can be yours.

The tour will happen on weekends of August and September.