An automotive empire cannot be born overnight, and in the case of Toyota, it was born out of the need for reliable transportation as a post World War 2 nation. The economy was suffering, and people still needed jobs and a way to meet their needs in a nation that was trying to rebuild itself. Out of that struggle came many partnerships, and Toyota has steadily been growing for decades to the powerhouse it is today.
From exporting to the United States, to crowning their millionth unit, Toyota's milestones are many. Their newsroom website has put up a tribute, in pictures, about the history of Toyota from the time of its foundation to the present day. Let's take a quick look at some of them below.
Here is the 1935 Toyota Model A1 passenger car prototype, a 3.4-liter 6-cylinder engine powered sedan that made around 60 hp. Unfortunately, none exist to this day as the three prototypes were never kept. The A1 was heavily based on the Chrysler DeSoto Airflow.
Here are some file photos of the then newly inaugurated Koromo plant in 1938. Executives are seen posing at the facade, as well as a glimpse at their assembly line and their motto (in Japanese), "Good Thinking, Good Products".
The late 1950s saw the export of the Toyota Crown to the United States. The Toyota Crown has been manufactured since 1955 and is the longest running passenger car nameplate in the Toyota model lineup, and has the distinction of being the first Toyota vehicle to ever be exported to the United States.
1962 was a big year for Toyota, as one of their milestones, producing 1 million vehicles, was achieved.
1966 would be the year of the introduction of the Toyota Corolla, which would carry on to be the best-selling vehicle worldwide in 1974, and is still one of the best-selling passenger cars to this day.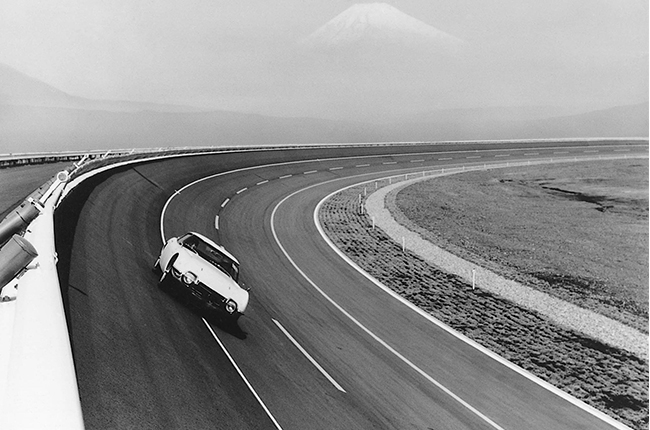 1966 would also be the year of the opening of Toyota's Higashi-Fuji Technical Center, where vehicles were put through their paces.
1970 would see the introduction of the Carina and Celica models.
Two years after, in 1972, Toyota celebrated its production tally, hitting 10 million units worldwide.
If you're interested in seeing and reading more about Toyota's rich history, check out this link where more photos are available for viewing.
Latest News
Ford has a reason for you to be jolly this Christmas. For its Year-End-Sale, the Territory and Ranger are on promo.

The MG One and Cyberster get previewed. The 2024 year models will go on sale soon after the holiday season.

Will Toyota bring back the Celica? Akio Toyoda is a fan of the model, and he would like to have it again.
View More Articles