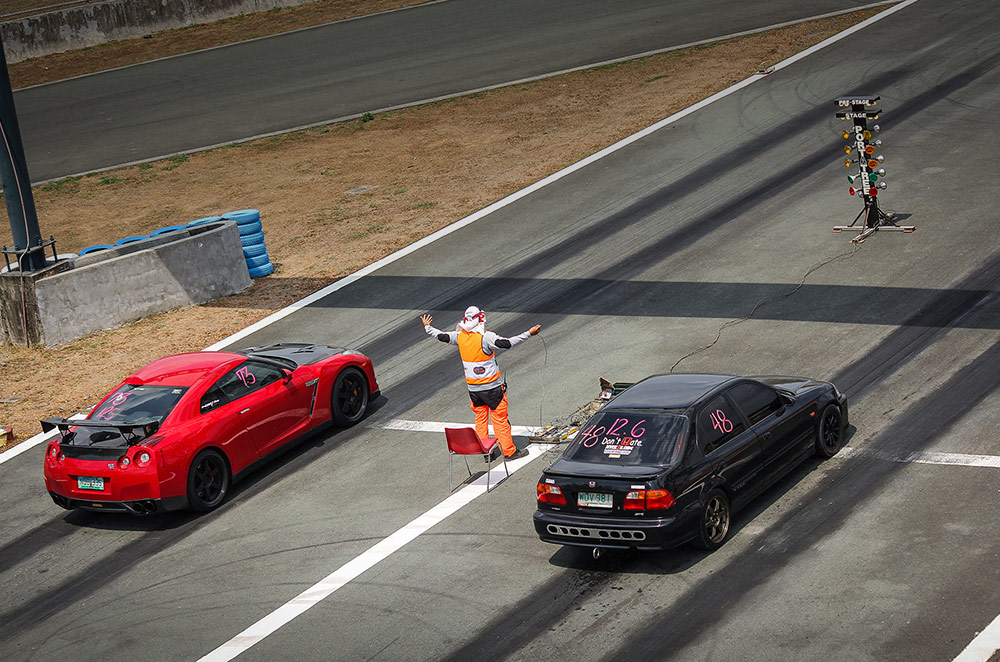 The stage is set for the 4th and final round of the 2015 National Drag Racing Championship (NDRC) Northern Series this May 30 at the Clark International Speedway (CIS). This follows just 2 weeks shortly after an action-filled Southern Series finale where Jonathan Tiu and Martin Manalo dominated the Quick 8s and Pro Class, respectively.
It will be a tight battle between William Hand and Jonathan Tiu in the Quick 8s. As Hand races on with his modified classic Ford "Blue Haze", Tiu is expected to bring out a new racing machine. This builds excitement as they are now even at 25 points. But they have to watch out for Vanni Garcia and his 16 championship points.
Similarly in the M&H Tires Super Pro Class, Tiu and Hand will face each other again with Tiu leading at 30 points and hand not far behind at 25 points.
This year's Southern Series Pro Class champion Martin Manalo will aim to cap off his 2015 season with another title, this time in the Northern Series. But it won't be easy as John Rizya in his Chevy Camaro "Thunder" is just 10 points behind.
Meanwhile in the Expert Class, Arvin Millet can pretty much just cruise to the line and still win the class title with his 16 point lead.
In the Sportsman Class however, there is still a fierce battle going on. It is still anybody's game between the top 6 drivers with Joseph Samaniego, Ronald Lucero and Lennel Diaz leading the standings with 15 points each.
Lastly in the Hot Street Class, Benok Licudine's victory mirrors that of Arvin Millet's, as he too can now just ease up and still win the title. Behind him however, it is going to be a close fight between Harly Calubiran and Terenz Hormillosa. They both have 20 points.
The 2015 National Drag Racing Championship is sanctioned by the Automobile Association of the Philippines (AAP) and sponsored by M&H Tires, Sparco, GT Radial, and Aguila Auto Glass.
Registration starts at 6:30 AM followed by the practice runs at 7:00 AM. The qualifiers will then promptly begin at 9:00 AM and competition at 11:00 AM. Entry fee is P2,000 per driver, plus a P300 day license from AAP and P400 for insurance. Pro Class drivers, however, must secure an AAP National Competition License to join.
For more info or inquiries about the National Drag Racing Championship, please contact BRCI at (02) 729-5365 or 0932-860-4522. Get the latest announcements at www.facebook.com/BatangasRacingCircuit or log on to www.batangasracingcircuit.org.
Latest News
After a nearly 40 year run in the Philippines, the nameplate makes its official goodbye as the Pajero has been dropped from Mitsubishi's local lineup.

An iconic model is on its way back to the Philippines.

The increase in public transport capacity is still under review but will still follow the proper health and safety protocols even with an increase in passengers.
View More Articles