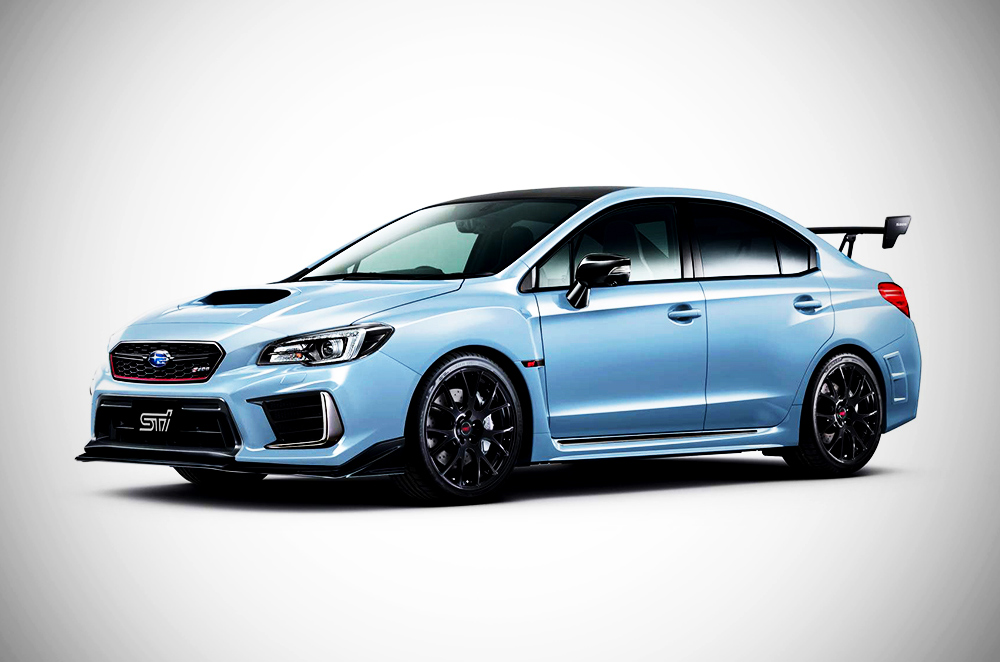 Aside from the BRZ STI Sport, Subaru announced that they will also unveil the WRX STI S208 at the 2017 Tokyo Motor Show. Like the BRZ STI Sport, the S208 will be a Japan-only model that is limited to 450 units.
The S208 is based on the WRX STI. It is basically a beefed up version of the regular production car. As such, Subaru Tecnica International (STI), the brand's motorsports division, tweaked the WRX STI to make it more aggressive and powerful.
As of this writing, Subaru is tight-lipped about the S208's powertrain details but, they said that the vehicle is equipped with an "improve engine output and acceleration performance."
With that in mind, we can expect that this high-performance sedan would have a greater power output as compared to its preceding special edition - the S207. The S207 is also based on the WRX STI and it made its debut last 2015. To put things in perspective, the S207 is fitted with a 2.0L turbocharged engine that produces 323 hp and 431 Nm of torque.
In terms of aesthetics, the S208 comes with a carbon-fiber roof that intends to reduce the car's weight and to lower the center of gravity. It also has a revamped suspension to make the sedan more agile.
Subaru will reveal further information about the S208 at the 2017 Tokyo Motor Show which will kick off on October 25.
Latest News
The Tire Importers and Traders Association of the Philippines says that with new technology, a tire can still be safely used after it reaches the 5-year mark.

Traveling around the country is now made easier, however, proper precautions should still be observed, as the virus is still around and the pandemic is still ongoing.

New platforms are being developed for their future EVs.
View More Articles