The founder and former President of Toyota Motor Corporation, Kiichiro Toyoda has received an outstanding recognition for his extraordinary vision and entrepreneurial spirit in the automotive world. His contributions in the industry has made him the newest addition in the Automotive Hall of Fame.
Toyoda was accredited because of the Toyoda Automatic Loom Works, a business established by his father, Sakichi Toyoda, which the younger Toyoda expanded and took in the world of automotive in 1933. With the technical skills and great leadership he laid in the company for nine years, Toyoda managed to gain the respect from the people in the business.
On behalf the company and Toyota family, Chairman of the Board, Takeshi Uchiyamada accepted the award at the induction ceremony, which was held in Detroit. The Automotive Hall of Fame shares the stories of the people in the automotive industry who made a huge impact in the business. So far, the organization has already honored almost 800 men and women around the world.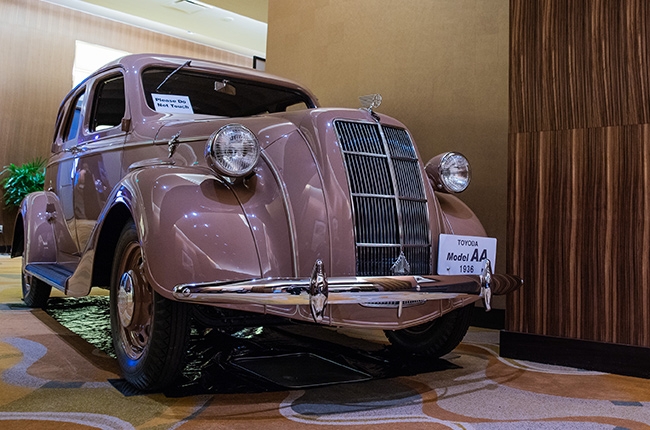 To celebrate this acknowledgement, a replica of 1936 Toyoda AA car was displayed at the event. The AA was Japanese brand's first production passenger car that was designed and manufactured under the supervision of Kiichiro Toyoda.
"Kiichiro Toyoda embodied the foresight and innovation that few people in history possess, demonstrated by his significant contributions to the automotive industry. We are honoured to include him in the 2018 induction class to the Automotive Hall of Fame."
Speaking of celebration, there's also another milestone to be delighted about as Toyota Motor Philippines will be celebrating its 30th year in August. This breakthrough shows how the Japanese marque has become part of the lives of many people as they continuously offer innovative mobility in the industry until this day.
Latest News
Class 1 vehicles are expected to pay P35, class 2 vehicles are expected to pay P69, and class 3 vehicles are expected to pay P104.

Mitsubishi RALLIART claims first place at the 2022 Asia Cross Country Rally on the brand's first attempt.

All that is left now is for the president to sign this and we could see prices of select electric vehicles in the country go down soon.
View More Articles