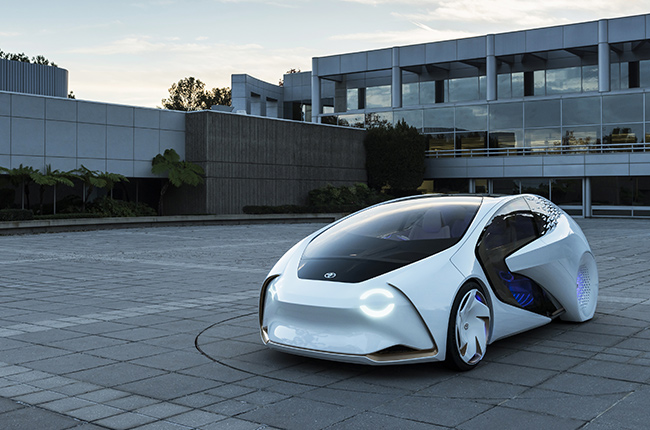 Still unbeatable as the leading innovator in the automotive industry, Toyota Motor Company has claimed the title again. This is 3rd consecutive time the Japanese automaker ranked as the Top Automotive Innovator.
The citation was based on the "Top 300 Organizations Granted U.S. Patents in 2016" by Intellectual Property Owners Association (IPO), where Toyota was reported to have received 1,540 U.S. patents in 2016 alone. This is more than any other automaker in the world.
Toyota was the only car company to be listed in the top 20 patent awardees, emerging to be the best in its industry. Apple, Google, IBM, and Microsoft are amongst the 20 leading innovators in the top 300.
As companies in the automotive industry transform themselves into broader mobility providers, no auto company better demonstrates innovation and technology for the future than Toyota," said Toyota Motor North America Research & Development group vice president Jeff Makarewicz.
Makarewicz also added that the company's leading patent in the industry mirrors its continuous success as the frontrunner in global mobility and innovation. Not to mention, its advanced technology such as the Toyota Safety Sense and Entune 3.0 are just 2 of many products of Toyota's drive to bring well-engineered cars and top-shelf technology.
Of note, car manufacturers continue to provide better technology and updates for their customers. Some are downright helpful and some are a little weird at first. For example, Ford applied for the patent of a 'walking car seat' that can take the driver out from the car effortlessly. With this, you can only imagine what future cars will be like.
Latest News
The Department of Energy says that public EV charging stations are now authorized to start implementing charging fees.

The Ford Island Conquest of Ford Philippines will feature the Ranger, Territory, and Everest for interested customers.

Volvo says it is ending diesel engine production in 2024 as part of its commitment to being a climate-neutral company.
View More Articles