The Toyota Vios Racing Festival has been postponed in the interest of public health and safety. The next season of the Philippine racing series will have to wait until 2021. Following the new guidelines for Modified Enhanced Community Quarantine (MECQ), some sporting events are allowed provided that they are no-contact sports. While the action on the circuit is no-contact, organizing the event, and various pit crews require social interaction to keep Toyota Vios racing cars in top condition, as are the various emergency and administrative crews that overlook the racers' safety and their adherence to the rules.
It is also of note that the Vios Racing Festival is also an event that has a large number of spectators taking part in the pleasantries of the event. The racing weekend has been known for bringing much foot traffic Clark International Speedway thanks to the many celebrities that partake in the event.
Will all that considered, and taking into account the rising number of cases of COVID-19 in the country, Toyota Motor Philippines (TMP) stated that the Vios Racing Festival will not push through this year.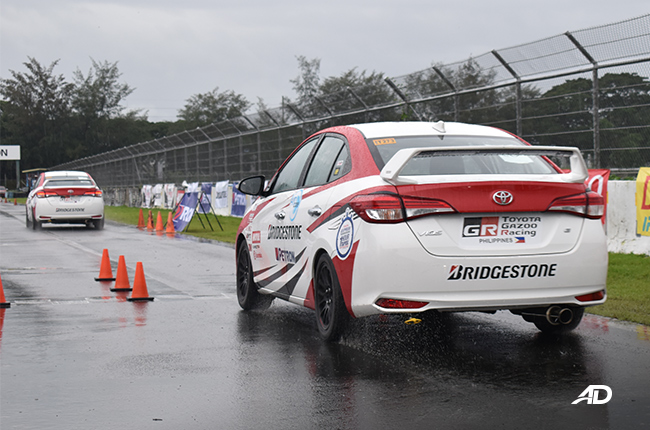 A multi-leg event that runs year-long, the decision means that the teams in the event will have to wait until next year to get out on track in their Toyota Vios race cars. For this year, that means no circuit or autocross events will take place all for health and safety. We've covered the event and even participated in the Autocross Challenge, the hundreds of people participating, watching, and helping the event be a success would be put in danger with the threat of the virus still looming.
Racing fans will have to wait until next year for the event to happen. Once everyone acclimates to the "new normal" and the danger of contracting COVID-19 is minimized in the country, then motoring events such as this one will have to wait for the interest of the greater good. Rest assured, the event is only in a hibernate state and will return once things clear up.
Get the best deal - Choose multiple dealerships to compare offers!
You can request quotations simultaneously from multiple Toyota dealerships. Select your preferred dealers from the list below.

Receive quotes from multiple dealers in minutes.
Check vehicle and color availability.
Choose the best deal for you.
Latest News
Launch date has not been disclosed just yet.

Drivers should be mindful of the newly implemented speed limit.

Some of its suspension components were carried over from the Raptor.
View More Articles