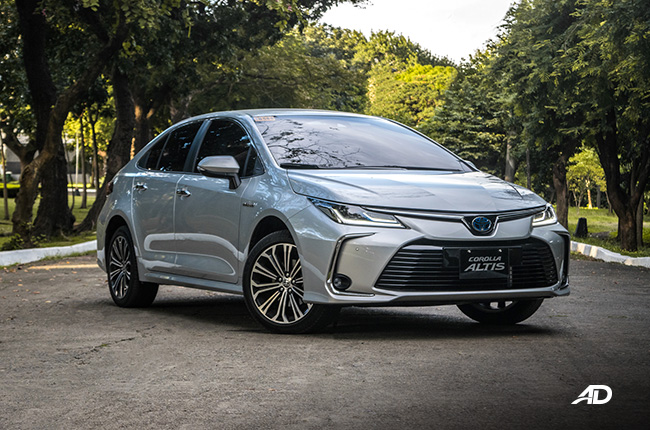 Toyota Financial Services Philippines launches its new Kinto One program, a new mobility service that is designed for today's dynamic lifestyle. Through the launch of the new service, the Japanese brand has geared up to provide a new experience for Filipino customers who are exploring to shift from car ownership to car usership. The new program also gives the applicant the privilege of driving a new car every three or four years.
The Kinto One program also allows customers to select from Toyota models and drive the vehicle for three or four years. It is a full-service lease package with no down payment required. It also comes with a fixed monthly subscription that already covers vehicle registration, annual comprehensive insurance, and regular periodic maintenance. Once the lease term has been completed, the customer then returns the vehicle to Toyota and everything else is taken care of.
Kinto One vehicles, packages, and terms
Available Car Models:
Mileage package options are the following:
Light Package at 15,000 km/year
Standard Package at 20,000 km/year
Maximum Package at 30,000 km/year
Subscription terms:
The Kinto One program allows the customer to choose from any of the vehicles above and select a mileage package that best suits the customer's needs for the vehicle. Then the customer will choose a subscription term in which they will have the vehicle. The mileage package and subscription term will ultimately be the deciding factors when it comes to the fixed monthly payments.
KINTO is a step closer to realizing Toyota's vision of Mobility for All. We would like to provide as much flexibility as possible to customers based on their lifestyle and preferences. We recognize that the next generation has a need for car usage, but not necessarily in the form of vehicle ownership. KINTO makes it easy for them.
Kinto One pricing table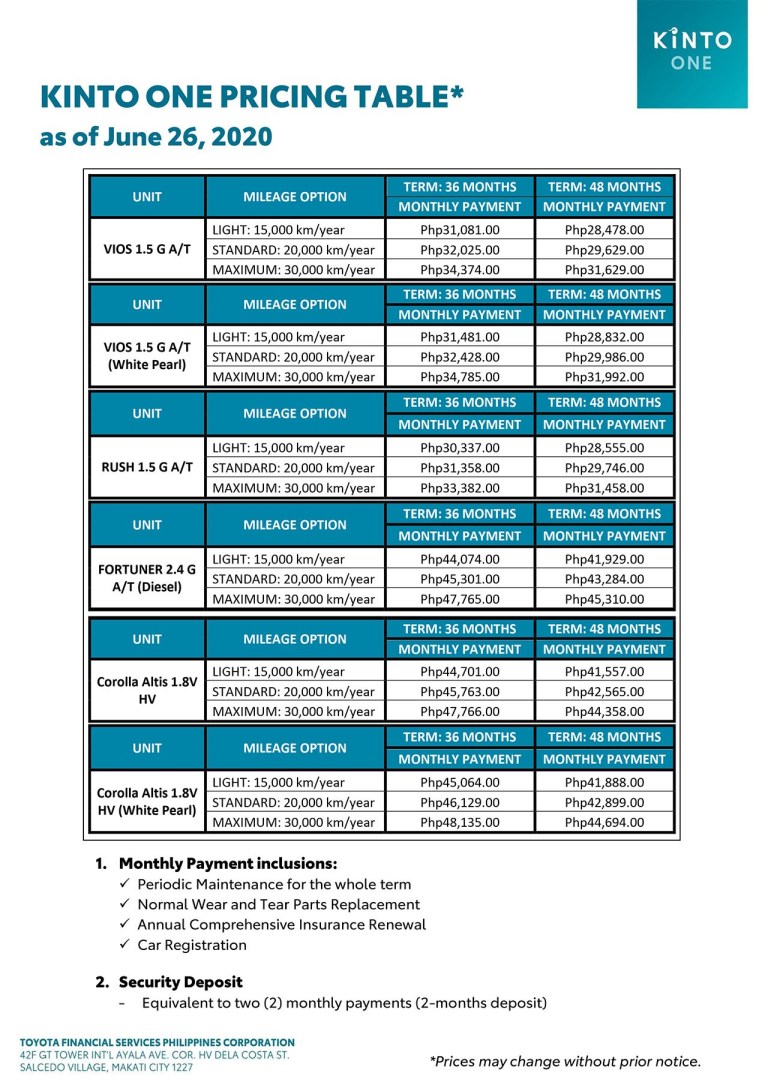 Just One More Step To Get Your Quote
Find out more info, request a brochure, or request a quote by sending an inquiry below
Latest News
In keeping in line with MEQC protocols the PNP have place checkpoints on NLEX and SCTEX.

Given such achievement, TCCCI is motivated to continue striving for constant improvement.

Toyota also states that it will do its part to help out with nation-building.
View More Articles