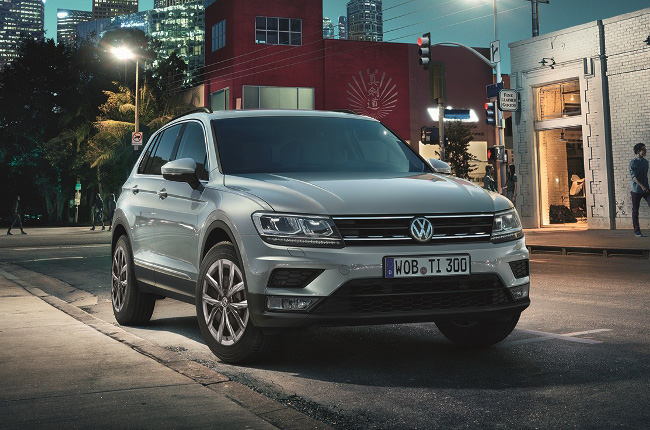 The World Car of the Year awards is nearing its conclusion this year. Among the top 3 finalists for the most coveted accolade is the all-new Volkswagen Tiguan, which was recently launched in the Philippines at the 2017 Manila International Auto Show (MIAS).
The all-new Volkswagen Tiguan is the 2nd generation compact crossover of the German marque. It has a new sharp exterior design – a great departure from its predecessor, if you ask us. The redesigned model also bears a refined interior, which includes a simple and straightforward dashboard layout for that upmarket feel. In addition, the all-new Tiguan isn't short of safety and convenient features for both the driver and passengers. This includes a new 6.5-inch touchscreen infotainment system, hill start assist, tire pressure monitoring, front and rear parking sensors, and a 3-zone climatronic air conditioning system.
Joining the all-new Tiguan as the 3 finalists of the 2017 World Car of the Year awards are the Audi Q5 and the Jaguar F-Pace – both are in the crossover segment. To recall, the winner of the World Car of the Year award last year was the Mazda MX-5.
The World Car of the Year award is selected by a jury of 48 automotive journalists from 22 countries. The cars considered in the selection should be sold in at least 5 countries and on at least 2 continents. It should also be in the market before January 1 of the year of the award.
Latest News
Volkswagen felt a little sick about having just five colors for the Golf R and decided to add 40 more.

Paul McCartney-commissioned Minis for Penny Lane's promotion is now tagged and can be yours.

The tour will happen on weekends of August and September.