Volkswagen of America, Inc. has recently announced that their Volkswagen Tiguan has been awarded the Best New SUV for Teens in the $35,000 to $40,000 category by U.S. News & World Report. Let's face it, crash test scores and safety features aren't exactly on the list of priorities for many young drivers, as they are more likely concerned with style and connectivity features. A combination of distracted driving and inexperience have been responsible for the rise of accidents by young people behind the wheel, and these kinds of drivers need all the help they can get when they leave home in their vehicle.
In order to be named in the Best New Cars for Teens categories, the vehicle must exhibit a good combination of quality, reliability, high safety ratings, and offer accident-avoidance technologies (passive and active) across price brackets.
The Tiguan's long list of available active safety features can give new drivers – and their parents – peace of mind when they hit the road.
The Volkswagen Tiguan, introduced in 2017 as a 2018 model, ticks all the boxes in the SUV category for the price range, offering forward collision warning, lane departure warning, and lane keep assist. This safety suite combined with solid crash test and reliability ratings make it a smart choice for families.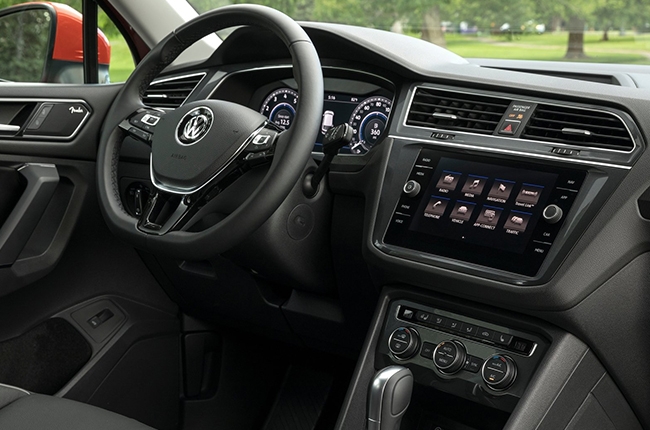 New vehicles are always more expensive than used ones, but the long list of safety features, such as rear cross traffic alert, automatic emergency braking, and blind spot monitors, make the purchase well worth the price premium. Some brands even allow parents to set speed and audio volume restrictions when their teen is behind the wheel, while other systems can send parents updates on their teen's driving behavior. Any vehicle that helps drivers prevent accidents in the first place, plus a good driving attitude, is a safe investment.
Latest News
The Mazda2 and CX-3 now get a revamped 8.8-inch infotainment display to replace its current aging displays.

The Hyundai Custo/Custin is a seven-seater minivan that has made its debut in the ASEAN through Vietnam.

The Subaru BRZ STI Sport is a Japan-only model that features performance and cosmetic enhancements, along with EyeSight.
View More Articles