Volkswagen launched an updated 2.0L Turbocharged Stratified Injection (TSI) gasoline engine that will replace the current 4-cylinder Gen 3 EA888, which was first introduced in 2009. According to the German automaker, changes in the Gen 3B EA888 TSI engine were focused on the conventional 4-stroke cycle.
Developers of the TSI engine modified the traditional Miller combustion cycle. Instead of closing the intake before the end of a stroke, the new "Budack-cycle" closes the valves earlier, which results to longer combustion and faster airflow. In turn, this improves the fuel and air mixture for more fuel efficiency and higher torque.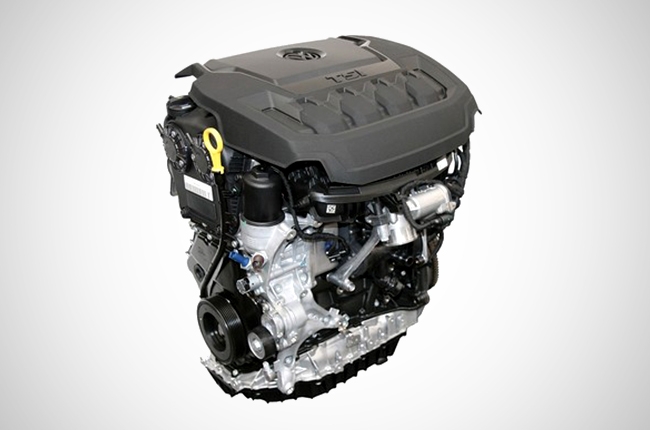 With that said, the new TSI engine is expected to offer better fuel efficiency compared to the Gen 3 TSI, thanks to being able to switch between a short and long valve opening, depending on the engine load.
Volkswagen also claims that the powerhouse's maximum torque has been boosted by 20%, that's totalling to 300 Nm (for the 2018 Tiguan). Additionally, the new TSI features new injectors that pushes fuel into the cylinder at higher pressure, compared to the previous TSI found in the local-spec Passat and Golf GTI. Other updates include the engine's cast-iron block, aluminum-iron pistons, cylinder head, and valve spring.
The German automaker said that the new Gen 3B EA888 power plant will be the heart of the 2018 Tiguan that is bound to hit the U.S. market later this year. Well, not only the compact crossover, other models are said to follow "soon," but the company gave no solid timeframe about when this would happen.
The locally-available Tiguan cages a 1.4L TSI engine under its hood, which is relatively, and obviously, less powerful compared to the upcoming engine. This is why we are on 'fingers crossed', hoping that the Gen 3B 2.0L TSI reaches our shore. But when?
Latest News
A report suggests that Mazda has greenlit rear-wheel drive, inline-six sedan, thanks to the CX-60 and CX-90 sales.

The LTO reports that the 13-million vehicle plate backlog could be addressed by as early as 2025 or as late as 2026.

Isuzu Philippines Corporation has just previewed an upcoming limited edition of the D-MAX on their social media pages.
View More Articles