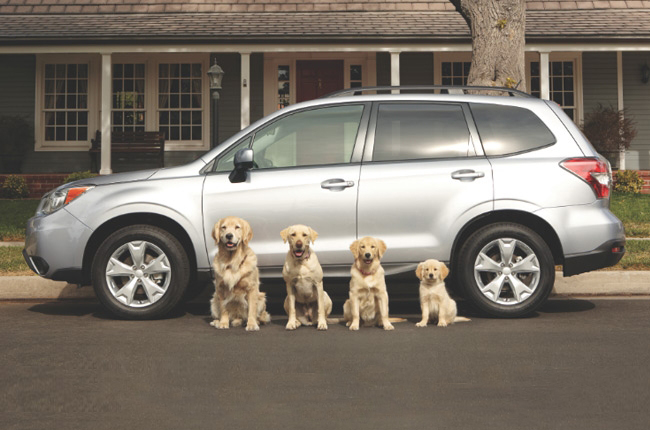 The Barkleys family is back. This time with the new "Dog Tested. Dog Approved" advertisement campaign of Japanese automaker - Subaru.
To those unfamiliar, the Barkleys are composed of a Labrador, a Golden Retriever, and their puppies. They first saw the limelight in 2013 as stars of Subaru's "Meet the Barkleys" ad campaign.
The Subaru ad series comes in 5 30-second videos which feature the Barkleys in various scenarios while taking the Legacy and the Forester for a spin. The 5 videos are entitled Bad Hair Day, Doggie Bag, Phone Navigation, Puppy, and Windshield Wiper. Enjoy!
Want to find out more about the Subaru Legacy
Find out more info, request a brochure, or request a quote by sending an inquiry below
Latest News
An auction in the US just sold a 2002 BMW M5 in six figures.

Henrik Fisker told The Verge his company is just months away from developing the first EV solid-state battery.