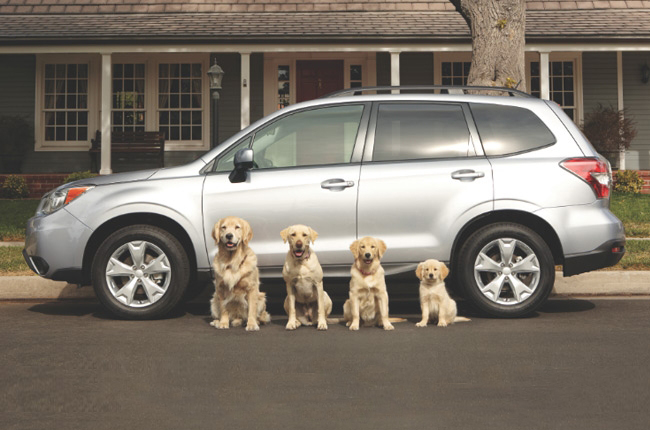 The Barkleys family is back. This time with the new "Dog Tested. Dog Approved" advertisement campaign of Japanese automaker - Subaru.
To those unfamiliar, the Barkleys are composed of a Labrador, a Golden Retriever, and their puppies. They first saw the limelight in 2013 as stars of Subaru's "Meet the Barkleys" ad campaign.
The Subaru ad series comes in 5 30-second videos which feature the Barkleys in various scenarios while taking the Legacy and the Forester for a spin. The 5 videos are entitled Bad Hair Day, Doggie Bag, Phone Navigation, Puppy, and Windshield Wiper. Enjoy!
Latest News
Nissan Philippines opened its Cabanatuan dealership last March 15, 2019, and is ready to serve new and old customers in the area.

Atsushi Najima is set to become the new Nissan Philippines president by April of 2019, replacing Ramesh Narasimhan.

Toyota's value packed and red hot summer promo is available until March 31, 2019.