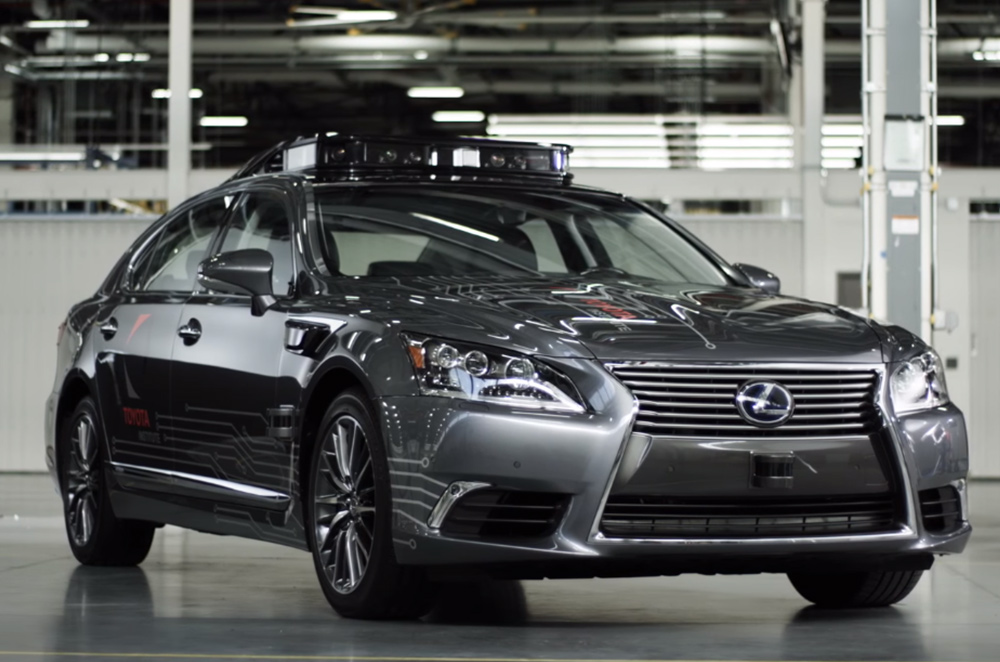 Last year, the Toyota Research Institute (TRI) showcased its first fully-automated advanced safety research vehicle dubbed as the 2.0 ASRV at the brand's Prius Challenge event in California. This time, the Silicon-based arm of the Japanese marque disclosed the updated version of its self-driving car.
Presently named as Platform 3.0, it is built on a Lexus LS 600hL, integrated with LIDAR, radar, and camera arrays manufactured by Luminar — a Portola Valley-based startup in California. With this, the perception range of the technology has been updated, reaching up to 200 meters or up to 40 cars in a 360-degree perimeter. It uses 4 long range LIDARS attached to the test vehicle's roof.
In comparison, the 3.0 version is indeed more advanced than Velodyne's HDL-64E which only has a 120-meter range and the VLP-16 Puck that can only see up to 100 meters.
Aside from its technologies, the TRI also worked with CALTY Design engineers at Toyota Motor North America Research and Development (TMNA R&D) to maximize the packaging of the 3.0 version. If you're going to compare it with the 2.0, the first thing you'll notice is the latest car's smaller body frame. We can tell that the company managed to shrink it down without sacrificing aesthetics.
The cameras and LIDARS are pushed inside the body to give the new platform a better and sleeker form on the roof, as well as fenders. They also put a new weather- and temperature-proof panel in the sunroof compartment, maximizing space to minimize the overall size of the test vehicle.
This next-generation automated research driving vehicle will appear at the 2018 Consumer Electronic Show (CES) in Las Vegas, starting on January 9, 2018.
Latest News
With the gas prices today, here is what you can expect for fuel-efficiency figures out of the 2022 Ford Ranger.

The new Civic Type R has already broken its own lap record, and it will likely be the most powerful Civic yet.

Noburu Murakami replaces Hajime Koso after the latter has served a seven-year term in the Philippines.
View More Articles