Toyota and its luxury arm, Lexus, have long shared platforms and engines with each other like two siblings that get along swimmingly. Toyota seems to be cutting down the production of its naturally-aspirated UR-series of V8 engines and is set to replace it with turbocharged V6 models according to numerous reports.
The UR-series of gasoline V8 engines are used in varying displacements across both Toyota's and Lexus' lineup of vehicles. Lexus uses it in the RC F, LC 500, GS F, GX 460, and LX 570. Meanwhile, Toyota in the United States has these engines in their Landcruiser, Tundra, and Sequoia among others.
With Toyota purportedly moving away from naturally-aspirated V8 gasoline motors, we expect Lexus vehicles to do the same once product planners finalize plans and we can see more of these engines in bays for future models. If and when Lexus does decide to install its new breed of engines into its next-generation of cars, we may be able to see another crop of 'F' performance vehicles from the luxury manufacturer. Though this is not the first time a twin-turbo V6 has been seen in a Lexus vehicle, the LS 500 currently has a twin-turbo V6 engine that produces 416 hp and 600 Nm of torque from the V-series of engines from Toyota.
While most sources claim that the engine will be a twin-turbo V6 with 3.5-liters of displacement, other sources suggest that a downsized-twin-turbocharged 4.0-liter V8 engine is also in development. Toyota and Lexus don't seem to be moving away from the V8 layout just yet according to reports, but where these engines will end up is still up for speculation.
What is certain, however, is that the twin-turbo V6 found in the new LS 500, has better overall performance and fuel economy compared to the naturally-aspirated V8, for the most part. The engine is called the V35A-FTS, which is Toyota's new breed of Dynamic Force V6 engines with two turbochargers. We could possibly see this motor in new vehicles soon, as engines have a habit of trickling down after getting its time in the top-offering from the brand.
What models might we see with these new engines?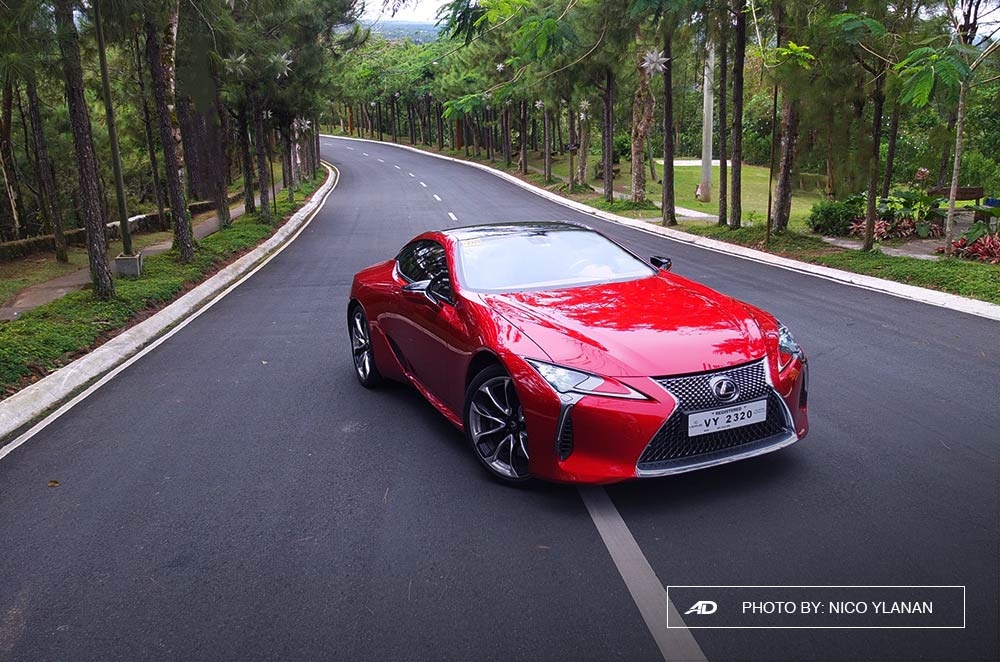 Starting off with the halo two-door, there are reports that the LC models will be receiving a new engine in order for it to bear the 'F' monicker from Lexus. The LC F might feature a twin-turbo V8 engine, and it could be the 4.0-liter 8-banger that is still in development as we mentioned earlier. Power figures could be north 500 hp or even up to 600 hp if the estimates are accurate. The Toyota Gazoo Racing division has also announced, in December of last year, that the LC coupe will be competing in Le Mans with a twin-turbo V8 engine, which will be destined for use in future road cars, which points to the LC F.
The LX and GX series of SUVs could also see a changeover to turbocharged V6 engines, like the Land Cruiser 200 series of Toyota, as reports suggest.
The ES models in the lineup will possibly retain their powertrains in the near future. Possibly, an updated V6 engine with Dynamic Force will be in the works for this car – though, we could be wrong.
The compact IS sedan from Lexus might be an interesting case for Toyota. Back in its previous generation, the IS F was the halo variant for the compact nameplate. The 'F' car featured a naturally aspirated V8 engine. Japanese publication, Mag X, has reported that the model could get a facelift in October 2020, with a V8 engine in tow, which means that the model could serve as a last hurrah for the UR-series of engines in the Lexus lineup moving forward – possibly in the United States. Though, the IS F could be found with the new twin-turbo V6 engine. There is also speculation of a turbocharged 2.4-liter inline 4 engine for this model soon. There is no mention as to the name of this model. It could bear the 't' that stands for turbocharged, like the NX 200t. It could be an IS F, IS 350t, or even an IS 500. One thing is sure, we cannot wait to see what comes next.
Latest News
With the gas prices today, here is what you can expect for fuel-efficiency figures out of the 2022 Ford Ranger.

The new Civic Type R has already broken its own lap record, and it will likely be the most powerful Civic yet.

Noburu Murakami replaces Hajime Koso after the latter has served a seven-year term in the Philippines.
View More Articles