AutoDeal is always privy to all things exclusive that are happening in the local automotive scene. New cars and brands that come and go in the Philippine market are just part of the website's daily intel. Now, we've been recently told that a top automaker in China is making its way to the Philippine car industry for the first time.
So, we sharpened our radar, gathered all our info, and summed up the relevant details that would explain what GAC Motor really is.
#1. GAC Motor celebrates its 10th anniversary this year
The year 2018 marks the first decade for GAC Motor (Guangzhou Automobile Group Motor CO., LTD) which is a subsidiary of GAC Group, a state owned automobile group in China. As a national high-tech enterprise established on July 21, 2008, GAC Motor is devoted to the production and sales of world-class vehicles, engines, auto parts and car accessories as well as R&D of automobile engineering technology. Now on its 10th year in the running, GAC Motor releases a new brand culture and brand essence, "The Road to Greatness", heralding a new era in China's automobile industry as they aim to push innovation beyond current limits.
#2. J.D. Power says it's the best car brand in China
For six consecutive year, from the year 2013 to 2018, GAC Motor has consistently taken the highest rank among all the Chinese brands according to the J.D. Power Asia Pacific China Initial Quality Study (IQS). The J.D. Power's annual IQS report is a market indicator of vehicle quality, recognizing top-performing automobile brands and products through the evaluations of tens of thousands of consumers. In addition to its top ranking on the latest IQS, GAC Motor also received the highest score (653) for the second year in a row on J.D. Power China's 2018 Sales Satisfaction Index (SSI) in July this year, confirming the brand's leading product quality as well as high sales and service standards.
#3. Yahoo, Forbes and The New York Times have given GAC Motor international recognition
When GAC Motor participated at the 2015 NAIAS, its model GS4 made a global debut and attracted the attention of international media. The launch resulted the Yahoo Finance's "Innovation For The Future" award for the GS4, noting that it has set a brand new benchmark for Chinese automobiles. While, in 2017 NAIAS, GAC Motor unveiled its plug-in hybrid concept vehicle, the EnSpirit, its five-seater mid-sized SUV, the GS7, and its pure electric new-energy SUV, the GE3. This time, the GS7 received two commendations from major overseas media, including the "Impressive Worldwide Debut: GS7 SUV" from Forbes and "A New Generation Blockbuster SUV" from The New York Times.
#4. It is rooted with a highly intelligent world-class manufacturing plant
After years of efforts in technology and spirit of independent innovation, GAC Motor has built an high-efficiency, high-quality, energy saving and environment-friendly world-class intelligent manufacturing benchmark plant based on the technological development philosophy of "innovative, coordinated, eco-friendly, open and sharing" and the SSC principle (Simple, Slim, Compact).
#5. High quality is at its heart
Since the company was founded 10 years ago, GAC Motor has placed strong emphasis on four qualities that enable the company to pursue high-quality products that transcend customer expectations: attractive quality of design, reassuring quality of auto parts, reliable quality of manufacturing and heart-warming quality of services. To continually achieve outstanding quality, GAC Motor runs a strict quality control system with the goal of achieving "zero defects," covering all links in vehicle manufacturing from design, production, logistics, sales to aftersales services. It has also adopted a global vision and adhered to international standards, forming a world-class manufacturing system with global research and development (R&D) network and supply chain system.
#6. Takes its auto parts from the best brands in the world
As it builds its global supply chain system, GAC Motor is supplied by top vendors in leading position in the world, including Bosch, Denso, Continental, Aisin and Magna, which guarantees GAC Motor's quality with global auto part supplies, cutting-edge techniques, and quality management system. It closely collaborates in-depth with 18 strategic core supplier partners around the world in areas such as auto parts, product development, technology sharing, cost control and market expansion.
#7. It is a truly global brand
Internationally, GAC Motor has established a global sales and service network operational in 15 countries across Asia, Europe, Africa and the Americas, with R&D Centers in Silicon Valley, and Los Angeles entering into operation in 2017 and 2018 respectively. It has showcasing its innovative R&D achievements and latest products at international auto shows such as NAIAS. GAC Motor also became the first Chinese brand to present at NADA, demonstrating to the world GAC Motor's promotion of globalization. The company aims to form a production capacity of 1,000,000 vehicles by 2020.
# 8. It gives back to society
GAC Motor is actively participating in social projects. It has served as the official service vehicles for various international events such as the 2010 Guangzhou Asian Games and the 2017 Fortune Global Forum. In addition, GAC Motor signed a memorandum of cooperation with Sanjiangyuan National Park Administration and WWF on a project to co-build China's first national park, aiming at realizing a harmonious co-existence between mankind and the nature.
#9. Showcase of its elite cars at high profile events
As the host country of Hangzhou G20 Summit, China in 2016 set up an "arena" for the world, where there were plenty of opportunities for all countries. GA8 is GAC MOTOR's first high-end flagship model officially designated to provide excellent and safe exclusive service for Hangzhou G20 Summit. It was also the official service car provider to the Fortune Global Forum, bringing about to the state event its 380 cars including the GA8 sedan, the GS8 SUV and the GM8 MPV. The vehicles provided safe and reliable service for leaders of the 152 Fortune 500 companies who attended, in addition to more than 1,100 distinguished guests from around the world.
#10. It is officially arriving in the Philippines this year
Rumor has it, and yes, we now confirm that it's true. GAC Motor is bringing its best vehicles in the country this November including the following: the GA4 which is a four-door sedan with a vibrant, stylish, and sporty design; the GS4, a five-door subcompact sports utility vehicle equipped with a 1.5-liter gas turbo engine controlled with a six speed automatic transmission; the GA8, a mid-sized executive sedan driven by a 2.0-liter gas turbo mated with a six-speed automatic transmission; the GM8 that is an executive mini-van that can comfortably accommodate seven adults in its yacht-like luxury encircled cabin; and the GS8, a large-sized sports utility vehicle available in both two-wheel and four-wheel drive.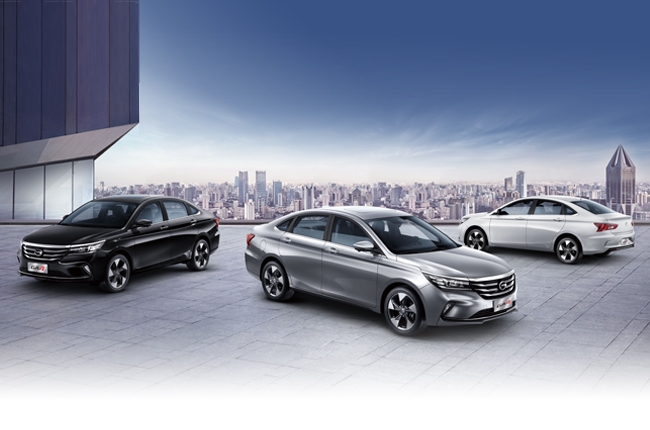 *This article was written in collaboration with GAC Motor.
Latest Features
Priced right, engineered to be driven, and polished premium, the Mazda3 makes for a great daily driver for enthusiasts.

Cars come with the latest and greatest tech now with adaptive, automatic, and advanced systems, but is it worth it?

We created a quick list of cars you can buy today that will give you the most amount of horsepower for the lowest price.
View More Articles