Being an American brand, you might think that you won't be able to own a Ford vehicle without crossing the 7-digit mark. That's not true at all. Using our car guide, we searched their lineup and found models that you can buy under P1-million.
Ford Fiesta Sedan (P755,000 – P905,000)
The Fiesta Sedan is Ford's challenger in the local subcompact segment. It features a bold exterior along with a huge trapezoidal grille, a sculpted hood, and swept back headlight - topped with the blue oval logo. Price-wise, the top-of-the-line Fiesta Sedan is among the cheapest within its segment but it's packed with features such as the keyless entry alarm and Ford SYNC.
Ford SYNC enables you to connect your smartphone to the head unit. You can then conveniently use functionalities like navigation, hands free calling, listening to music, and hearing your text messages.
Ford Fiesta Hatchback (P755,000 – P905,000)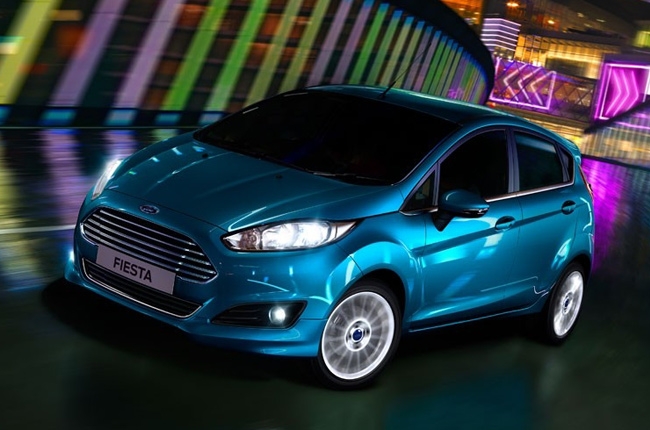 The Fiesta Hatchback is another subcompact contender within the 7-digit mark. It has the same fascia as its 4-door brother but it looks sportier than the sedan version. The Fiesta Hatchback is fitted with different front and rear trims as well as high mount stop lamps.
On top of all this, the Ford Fiesta has its dark horse – the top-of-the-line variant 1.0L EcoBoost engine. It may only have a 999 mL engine but brace yourselves as it tops the competition with 125 hp and torque of 170 Nm. That's faster than most of its rivals considering its relatively small engine.
Ford EcoSport (775,000 – 998,000)
The Ford EcoSport has been consistently one of the American marque's bestseller since last year. Aesthetically, it is designed with a bulky fascia, sleek headlamps, 16-inch alloy wheels, roof rails, and bulging fender flares exhuming a macho appeal.
Its new top-of-the-line Black Edition variant, which is P2,000 below a million, features black trims that add to its sporty demeanor. In addition, it's packed with features such as hill start assist, leather seats, automatic climate control, and Ford SYNC.
Latest Features
With a powerful 3.0-liter diesel under its hood, it could be advantageous for the Ford F-150 nameplate in the Philippine automotive market.

Filling up with a full tank of gas all the time can be expensive, so is a partial tank the answer? Let's explain.

Filipinos love the Alphard, but why not give the Kia Carnival a shot?
View More Articles