A new car is one of the best gifts that you can give to someone who endured 4 years or more in college. But what are the features that you need to be looking for in a vehicle for these upcoming young professionals? Here's a short list of what we think are the must have car features that these new graduates will enjoy and flaunt.
Chevrolet MyLink
The Chevrolet MyLink allows you to use your phone hands free using Siri technology. It's perfect for newly graduates who are always on-the-go. You can now find the nearest restaurant for your date while driving, or have the Waze app guide you where the party is – without taking your eyes off the road. This feature is available in most top-of-the-line variants of their models like the Trax LT and Trailblazer LTZ.
Ford's Enhanced Active Park Assist
Available in Focus Sport+ and Titanium+, the Enhanced Active Park Assist not only provides assistance with the dreadful parallel parking but with the common mall perpendicular parking as well. The car will literally park itself; you just need to control the brakes and gas pedal. This is perfect for first time car users who are still learning the proper way to park.
BYD F5 Suri's Remote Control
Wouldn't it be cool to be able to remotely control your ride? With BYD F5 Suri, you can move the car forward, backward, turn left, and turn right at a safe parking distance. And if you unfortunately parked at an open spot at high noon, you can roll your windows down first to let out the air inside before you even touch your car.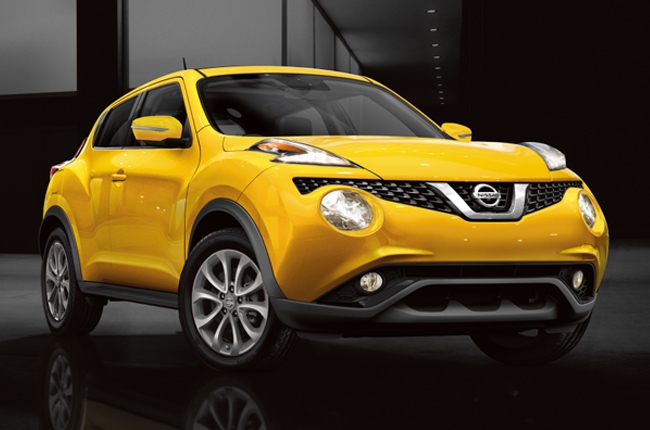 Nissan Juke's looks and huge storage space
The Nissan Juke's refreshing and standout design is just as attractive as its features inside. It's curvy interior and exterior styling is a perfect representation of an active and youthful lifestyle. And with its foldable seats, it can handle up to 1,017L of cargo. Whether you're going on an escapade alone after graduation or with 4 friends, this car can definitely do the trick for you. You can read about it on our test drive article.
For more information on the vehicles mentioned above, visit the AutoDeal Car Guide.
Latest Features
The Nissan Navara is a pickup with a storied history, but there is more than meets the spec sheet.

If you're looking for car promos that would fit your budget's limit, we have a list of deals with affordable monthly payments.

Manufacturers issue recalls once they find a fault in their products that may hamper the functionality, safety, and longevity of a vehicle.