Hatchbacks present themselves as the ideal city car. They often come in a compact form factor that makes for easy navigation of tight city streets. They also offer a versatile platform for those that also want to carry their cargo inside the vehicle without being limited to a trunk. That being said, with all their pros there are a couple of cons that you have to consider if you want to have a hatchback as your daily driver.
Does size matter?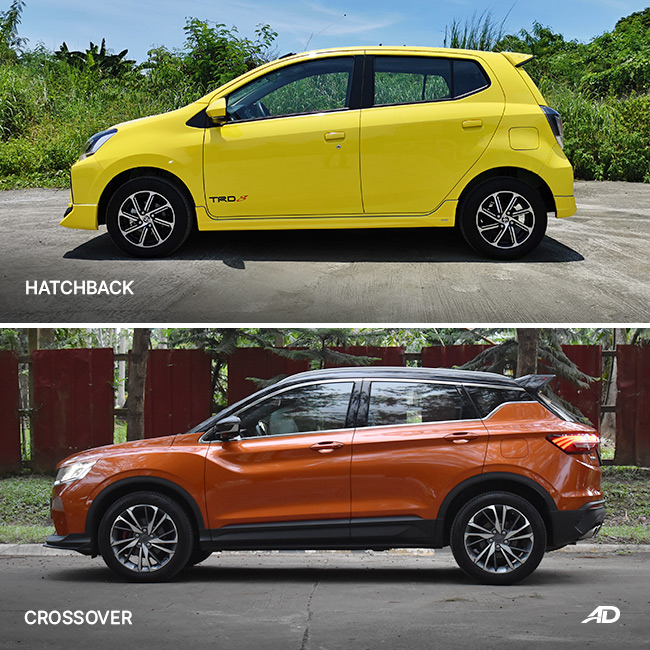 If you are looking for a lot more room in your daily vehicle, a hatchback isn't an ideal candidate for you. These are small cars after all and the claim to seat five won't exactly hold especially as humans come in different shapes and sizes. When a car company says a hatchback can seat five it usually means it can seat four comfortably with five being a bit of a squeeze. If you need to drive around three to four other people daily, then maybe a hatchback isn't the right choice for you.
It's not as deep as you think
While hatchbacks do come with the ability to fold their second row to "deepen" their cargo capacity, this comes at the cost of seating. This effectively turns your car into a two-seater when the second row is stowed away. Even with the second row up your luggage capacity is still limited due to a lack of a trunk. This is where a sedan has an advantage as you can separate your cargo from your passengers. In a hatchback, both the cargo and the passengers are confined to share just one "box". If you want a good balance of cargo capacity and passenger capacity, we recommend looking at a different vehicle body type instead. Maybe an MPV, crossover, or SUV could be more up your alley.
Slim pickings
In the mainstream market, you have about 20 or so choices when it comes to hatchbacks. These exclude luxury brand options that aren't always accessible to the normal buyer. Other vehicle body types have more options and come with a lot more leeway especially if you are on a tight budget. With a narrow selection to choose from for hatchbacks, your choices become limited especially want to get the most bang for your buck.
A shapely rear but poor visibility
While hatchbacks do come with a shapely rear end thanks to curves that are typically designed into the vehicle to accommodate the hatch. These can often lead to poor visibility out of the back of the car. This will make it harder to park your car especially if it does not come with any backup sensors or a reverse camera as standard. To add to this, hatchbacks typically sit low to the ground and don't have much length or width to them. While this is great for maneuverability, it makes you susceptible to bullying by other road users.
Not many powerful options
We all know that there are performance-oriented hatchbacks available in the Philippines. However, these models aren't always accessible to the normal buyer. These vehicles often come with price tags that border the P3,000,000-mark. That being said, more sensible options typically come with motors that are between 1.0-liter to 1.5-liters. Now, these engines don't typically pack a lot of power with a few cresting over the 100 hp range, so don't expect a quick get-up and go from these cars. While these powerplants pair well with a lightly loaded vehicle, you will feel the strain once your car is fully loaded. With that in mind, and if you are looking for something a little more powerful, you might want to consider other vehicles instead of hatchbacks.
Latest Features
Priced right, engineered to be driven, and polished premium, the Mazda3 makes for a great daily driver for enthusiasts.

Cars come with the latest and greatest tech now with adaptive, automatic, and advanced systems, but is it worth it?

We created a quick list of cars you can buy today that will give you the most amount of horsepower for the lowest price.
View More Articles