We remember growing up in the '90s when the roads were mostly populated with Corollas, Lancers, Civics, and Sentras. Big families, on the other hand, chose to go with staple names like the Crosswind, Adventure, Pajero, and Land Cruiser. Indeed, it was a time when sedans, AUVs, and SUVs rule the road.
At the turn of the millennium, however, more people opted for crossovers – a segment spearheaded by the Honda CR-V and Toyota RAV4, born to give car buyers the best of both worlds. These cars carry the impregnable ride comfort of sedans while offering a supposedly bigger interior space, more authoritative road presence, and higher ground clearance – all offered at a price point that's more affordable than body-on-frame SUVs. With that, the Philippine market embraced the segment with open arms and automakers began entering their own crossovers to get a healthy share of the sales pie.
While diversity means a more liberated market – a trend that's advantageous to buyers – it has become chaotic, to the point where customers have a hard time choosing the best car for them. So, to help you with that, we curated the best crossovers we've driven this year.
Mazda CX-5
Armed with great looks, several high-tech features, and plush interior amenities, the Mazda CX-5 is one of the best crossovers we've driven so far. Its price tag may be its weakest point, but you'll instantly feel that it's handsomely paid for the moment you step inside its cabin. Even better, all Mazdas come with Yojin3 – a host of aftermarket perks that gives you more than just free preventive maintenance services for the first three years of ownership.
Honda CR-V
With fuel prices probably reaching its peak this year, fuel-efficiency is almost always a car buyer's first consideration. The Honda CR-V – both gasoline and diesel variants – offers impressive fuel economy numbers to go with its beefy looks and wide plethora of safety features. It can even do a little off-roading, which pushes the limits of crossovers.
Volkswagen Tiguan
The Volkswagen Tiguan had a huge price decrease this year, making it the Tiguan for (almost) every Juan. More importantly, it did so without skimping out on its great build quality, impressive driving characteristics, and notable fuel consumption – all while keeping its composure as a European nameplate.
Nissan X-Trail
I started out the year 2018 behind the wheel of the Nissan X-Trail, climbing through the steep mountains of Benguet. It was a comfortable and safe experience, thanks to the X-Trail's all-wheel-drive system, Nissan Intelligent Mobility, and impeccable ride quality.
BAIC BJ20
The BAIC BJ20 surprised us with its several capabilities that come with its polarizing looks and affordable price tag. With its above average build quality that goes hand in hand with its high-tech features, it could readily compete with the more popular nameplates today, carrying the torch to incinerate the stigma against Chinese-made cars.
SsangYong Tivoli
We can't stress it enough that the SsangYong Tivoli is one of the most underrated cars in the market today, and it's for good reasons. It drives well, specced well, and looks even more appealing than your average crossovers. Even better, it has an AWD diesel counterpart, the Tivoli XLV, which offers the same qualities plus increased cargo space and fuel efficiency.
Toyota RAV4
As one of the fire starters of the crossover market, the Toyota RAV4 retains its charm as a top choice for the patrons of this segment. It's undeniably one of the better-looking Toyotas out there that's backed with a powerful engine and flexible interior space. It may be old, but it aged gracefully.
Subaru XV
With or without the EyeSight suite of safety systems, the Subaru XV remains to be one of the best subcompact crossovers even with its hefty price tag. Its position as Subaru's best-seller is backed by its population, and it certainly is a solid offering based on our reviews.
Chevrolet Trax
The Trax may not be your top choice when shopping for a subcompact crossover, but it should. Sans its relatively high price tag, Chevrolet's contender offers a premium cabin experience to go with its several safety features and notable build quality from the Golden Bowtie.
Ford EcoSport
Downsizing (and turbocharging) its engine and replacing the problematic dual-clutch transmission, the Ford EcoSport EcoBoost still vies as one of the top choices for those who want a smaller crossover. It has been one of Ford's best-sellers for several years and with its new offering, it won't be surprising if it will stay on top for the years to come.
Suzuki Vitara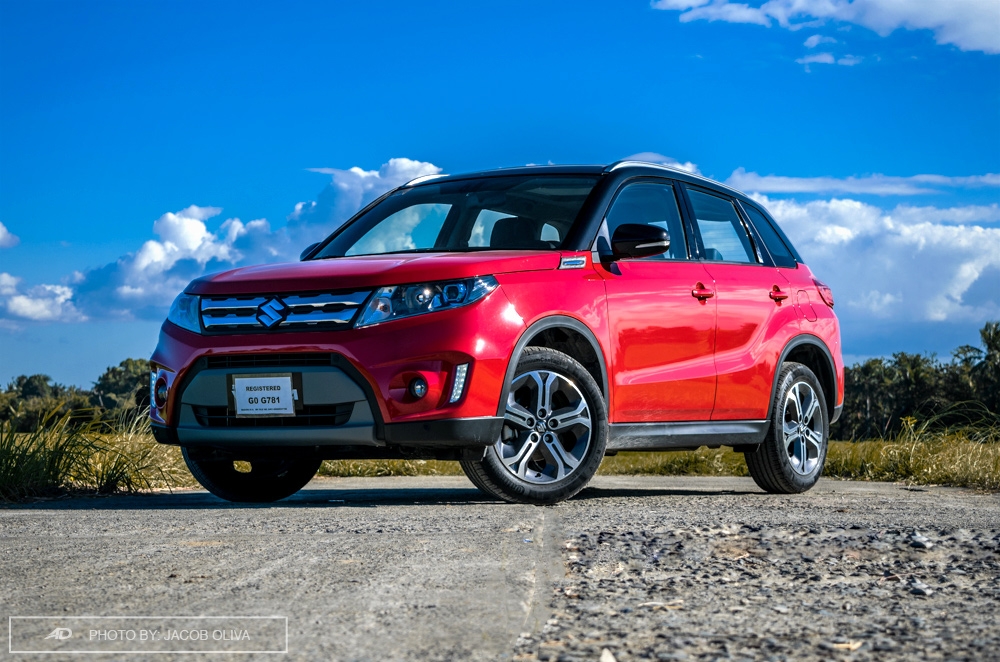 The Vitara has found the fountain of youth towards the end of 2017, offering a more youthful vibe to its aging name. Though it became smaller by size, Suzuki's crossover is still big on features as well in its stellar fuel efficiency and affordable price tag – the contrasting roof color is just a bonus.
Get the best deal - Choose multiple dealerships to compare offers!
You can compare quotations simultaneously from multiple Mazda dealerships. Select your preferred dealers from the list below.

Compare quotations from multiple dealerships in minutes.
Check vehicle and color availability.
Find info on special offers and promotions.
100% Hassle-free with no obligation to purchase.
Latest Features
Despite its age in the segment, the Kia Forte is still a great sedan to go with as it comes with many features that tick the right boxes.

If you're on a budget and in need of a reliable workhorse for pretty much anything, the Suzuki Ertiga is the perfect choice.

Unsure about the Number Coding scheme in the Philippines? Our complete guide provides comprehensive details on everything from coding days to window hours in all locations affected by the Nu...
View More Articles