Chinese automakers aren't as globally known compared to their American, Italian, German, Japanese, and Korean counterpart, but that's quickly going by the wayside. The same can be said for the Philippine market, as we predominantly have Japanese, American, and Korean offerings but Chinese vehicles seem to be growing in market share year by year. More and more Chinese brands have entered the market offering customers a more affordable price tag for their vehicles and a wider array of features to choose from. As the Philippines is now one of the bigger markets for Chinese cars, we will quickly take a look at how brands from the People's Republic quickly established themselves in the country as a force to be reckoned with.
A flashback to the past
Before we get started, here is a bit of a quick backgrounder to make sure everyone is on the same page. During the late 2000s, players in the Chinese automotive industry were looking at exploring the international market. It's interesting to note that in the '80s and '90s, the Chinese automotive scene was very limited in production and scope, with earlier products being commercial trucks in the 1940s. In the 1980s, China was importing a great number of vehicles from Japan, the United States, and Russia (the Soviet Union at the time), hitting almost USD 3 billion in imports in the year 1985 alone. Those numbers (and spending issues) are what caused the Chinese government to impose tariffs and increase customs duties on foreign goods. They even put a stop to automobile imports for two years.
For the next decade, China would try to increase local automobile production by entering various joint-venture agreements. In 1983, American Motors Corporation (AMC) had signed a 20-year contract to produce their vehicles in Beijing. In 1984, Volkswagen also signed a 25-year contract to create their passenger cars in Shanghai, and even Peugeot agreed to a passenger car project in the city of Guangzhou. While the vehicles came from different countries, the technology sharing was very limited with China, and the vehicles would be assembled in-country. This would go on until the present, with local companies and players wanting to get a slice of the pie. Some would originate from state-owned companies, such as BYD Auto, Chery Automobile, and Changfeng Automobile, and others would be privately-owned, like Geely Automobile and Great Wall Motors.
Currently, the top four manufacturers are state-run, and their production numbers are in the several million for each. There's Shanghai Automotive Industry Corporation - General Motors (SAIC-GM), Dongfeng, FAW, and Chang'an. SAIC-GM, if you haven't guessed it by now, operates in a joint venture with General Motors, and is the largest producer of vehicles in China, totaling close to 7 million as of 2017. Dongfeng is second with 4.1 million vehicles and has partnerships with Honda, Nissan, Infiniti, PSA Peugeot Citroën, Renault, and Kia. FAW has ventures with Audi, General Motors, Mazda, Toyota, and Volkswagen, and totaled 3.3 million vehicles in 2017. Chang'an is the fourth largest at 2.8 million vehicles, having agreements with Suzuki, Ford, Mazda, and PSA Peugeot Citroën. All these manufacturers produce vehicles for different brands while offering their own lineup to the Chinese market, as well.
Entering the Philippine market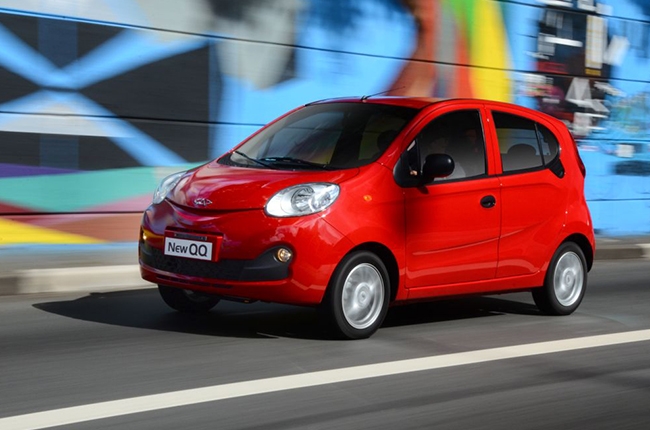 While the numbers posted by these Chinese manufacturers are indeed good and impressive, for Filipinos, our probable first encounter with these brands was back in 2008. This was the era where Chinese brands such as Chery, Lifan, Chana, and others like them first tried to enter the local market. Their arrival was met with mixed reactions from the motoring community. Sure, they'd be offering cheaper alternatives when compared to the Japanese, but there were questions about build quality and safety. As a market that has been raised primarily on reliance on brands like Toyota and Honda, a new player that is set to challenge the status quo is almost always immediately met with a barrage of questions. It didn't help that, at the time, some of these companies have been battling legal issues with longstanding manufacturers for ripping off designs and technology.
With that said, every distributor that desires to bring in Chinese vehicles in the Philippines seems to have met with a set of challenges that, while aren't necessarily unique to the brand, are significantly harder than any other manufacturer. Marketing will be an uphill climb, parts availability and warranties will be the main factor, let alone the vehicle being solidly built and without glaring issues. It's hard to win over the hearts and minds of Filipinos if the initial product offered 10 years ago didn't hit the right notes, and left an undesirable image in our minds.
A more open-minded car market
Given their rocky start in the local market, these Chinese brands decided to take what they learned from the past and adapt these learnings for the future. In recent years we've seen new brands offering completely new models and variants that have seen success in a competitive market like China.
Volkswagen's all-out assault of new models is an indicator of this, offering German engineering at affordable price points. Then you have top-selling brands like Geely, Changan, MG, and GAC launching new cars and pushing for new dealerships with fleshed-out service centers. Just like how Korean brands took some time to gain a foothold in our country, it'll take some time before China cars start becoming a norm on our roads. The amount of money and investors that are willing to enter our market is a good sign that our automotive market is as receptive as ever; the new players just have to do their best to offer quality and service and remain flexible to offer products that fit our market and ride the trends. Win us over with aftersales, attractive prices, well-built vehicles, and sooner or later, Chinese cars will be considered instead of outrightly dismissed. It's a stigma that's hard to cure, but it is a slow and steady process.
The modern Chinese car
While our initial meeting with these Chinese brands wasn't that great, they have rapidly improved on their products and services throughout the years. We have new entries to the market such as Changan, MG, GAC, and Geely which have quickly built up a following in the local market. They took lessons from the past and applied them to the future to give prospective Filipino buyers the security they need to know that they are buying a great product. Examples of these are the Geely Coolray, MG ZST, GAC GS4, and the Changan CS35 plus which all showcase just how far these Chinese brands have come in terms of build quality and design.
With Chinese vehicles becoming so popular even our data from 2021 shows that more Filipinos are getting interested in buying Chinese vehicles. Geely and MG have even made their way into our list of the Top 10 Most Inquired brands in the Philippines placing 9th and 10th respectively. This shows that Filipino buyers are more open to buying these cars compared to the past as they present a competitive value for money proposition to those who want to get an affordable vehicle that comes feature-packed.
Latest Features
Both are within the same price range but are in many ways different from each other.

The Chevrolet Tracker presents tempting design details and features that should be given much more attention.

Choosing the right vehicle is hard so we created a list of 10 vehicles that could tick all the right boxes for your current and possibly your future needs as a young professional.
View More Articles