With gridlock and worsening traffic conditions becoming a norm for our roads, the time we spend idling our vehicles in traffic has contributed to the smog we see lingering above our cities when we pass our elevated expressways. No that isn't fog, and it isn't rain; that's the buildup of carbon monoxide and other harmful chemicals that emanate from our vehicle's tailpipes. Over the years, the Philippines, with the help of car manufacturers, the private sector, and the government, have been taking steps into bringing in and incentivizing electric and hybrid vehicles at a consumer level.
For those looking for a vehicle that reduces emissions and increases driving range, pickings are pretty slim, but they are getting better. We've seen brands like BYD bring in a full electric range recently, and manufacturers like Toyota, Lexus, and Honda capitalizing on the hybrid vehicle segment. While we can count the number of non-gasoline and non-diesel vehicles available on the market using only two hands, the next few years will see an influx in new laws that help promote the sale of these environment friendly cars. All over the world, manufacturers are pivoting towards an electric or hybrid future, and it's up to the Philippines to follow suit and ease the transition if ever our market adopts the trend with open arms. In any case, we've decided to list down a handful of hybrid and electric vehicles you can get in the Philippines, bringing you closer to having a guilt-free everyday drive.
Hyundai Ioniq
The Hyundai Ioniq is the first ever hybrid vehicle introduced by Hyundai in the Philippines, and happens to be the cheapest among its competitors. Utilizing an electric motor and a combustion engine that work together or separately to propel the vehicle and together to charge the batteries, the Ioniq is is a nicely equipped and futuristically handsome hybrid hatchback. The Ioniq's 1.6L gasoline engine makes 104 hp and 147 Nm of torque, plus the electric motor makes 43 hp and 170 Nm of instant torque, and the powertrain is mated to a six-speed dual clutch automatic, so this hybrid is no slouch. You get a full set of airbags, keyless entry, push-button start, and a 5-inch infotainment screen. While it isn't on sale yet, this is a hybrid you should keep an eye out for as Hyundai dealerships are taking inquiries for this eagerly anticipated car.
Honda Legend and CRZ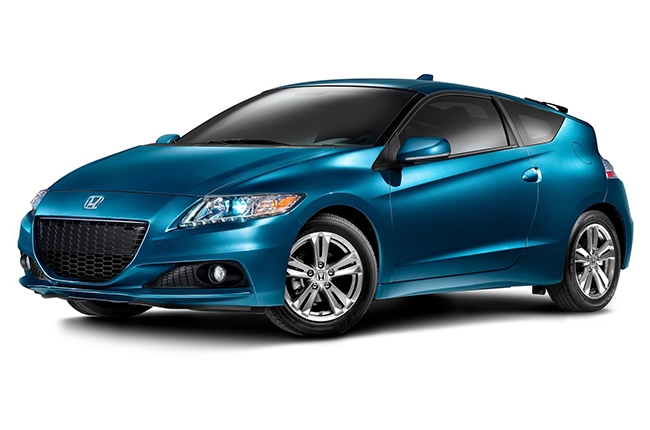 Honda brought in some very interesting hybrid cars for quite a while; a sport-hybrid coupe and a luxury, full-size executive sedan with a hybrid V6 and powertrain. The CRZ was aggressively styled and brimming with technology, creating a unique driving experience with its 1.5L gasoline and electric motor, pushing a combined power figure of 121 hp and 174 Nm of torque. A Plus Sport System could be activated to provide increased acceleration for up to five seconds, as long as 30% of the battery is charged. The Legend is Honda's flagship luxury sedan, and was on sale for a time in the Philippines. It offered a powerful 3.5L V6 gasoline engine mated to an electric motor, and offered the latest safety features and creature comforts to make every drive a stress free and fuel-sipping one. It had an all-wheel-drive system and 382 hp and 462 Nm of torque, creating a sporty driving experience.
Toyota Prius and Prius C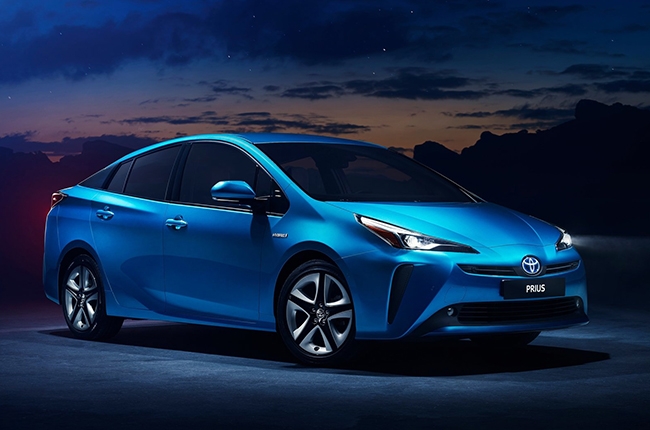 Toyota has been bringing in hybrids longer than any other manufacturer in the Philippines, and the Prius compact hatchback and Prius C subcompact hatchback are the latest entries, updated for this year and offering the tried and true gasoline and electric motor combo. The smaller Prius C utilizes a 1.5L gasoline, while the Prius uses a 1.8L, both with an electric motor to handle low speed duties and charges when the engine takes over. Both offer futuristic and quirky designs, and reliable and efficient transportation. Automatic climate control, steering wheel controls, unique instruments and displays, and a myriad of information on your driving is all standard for the hybrid range of Toyota.
Lexus RX, NX, LS 500h, and CT200h
What's cool about Lexus is that, aside from creating luxurious and well-appointed crossovers, sedans, coupes, and SUVs, is that their hybrid range is one of the largest in our country. They utilize the same Hybrid Synergy Drive technology found in Toyotas (they are the same company, after all) and cut across their entire range, having a compact hatchback in the form of the CT200h, the RX compact and NX subcompact crossovers, and the full-size luxury sedan, the LS 500h. While they vary in engine size, the concept of an electric motor charging and taking care of city duties while the engine does the heavy lifting stays the same. Lexus hybrids are also usually all-wheel-drive, especially on the crossovers and bigger vehicles, creating another element of safety when driving in different weather conditions.
BYD E6
Chinese manufacturers have always been a force to be reckoned with when it comes to electrification of their vehicles, and the BYD E6 is a solid representation of this. This pure-electric MPV is unique since it's the only one in its segment, catering to those looking for a completely emission free family vehicle. The BYD uses an Iron Phosphate battery that generates 121 hp and 450 Nm of torque, granting it a top speed of 140 km/h. It also has one of the longest ranges for an electric vehicle of this size, reaching 300 kilometers on a single charge. Using the BYD 100-kW Quick Charge system, expect a mere 2.5 hours of charging time to go the distance. Definitely a top contender for one of the most versatile electric vehicles around, the BYD E6 may be a bit steep in price, but the overall savings from reduced running costs is a long term advantage.
Latest Features
For those that want a little bit of everything, the Subaru Outback has the space, the features, and the powertrain for more than just family trips.

Here are five reasons why the eight-seater does better than some of the other seven-seaters in the market.

The Nissan LEAF presents the perfect price, technology, and practicality for your first EV purchase and experience.
View More Articles