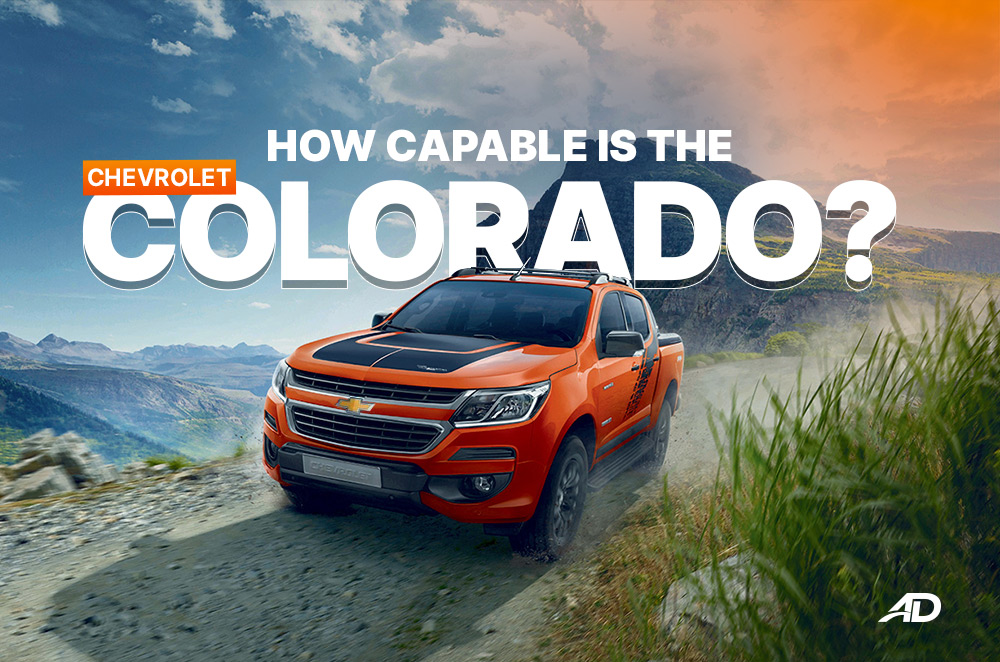 While other countries like the US have the larger Silverado, the Philippine market, on the other hand, only gets the Chevrolet Colorado. Being the sole midsize pickup truck being offered by the golden bowtie, the Colorado has enough bells and whistles to match some of the strongest contenders in its segment. Opting for the High Country Storm variant does not only reward you with the more rugged looks and a generous amount of tech features, but it also heightens the overall capability of the truck allowing you to take on unexpected obstacles ahead. With that in mind, just how capable is the Chevrolet Colorado? Let's find out.
It's available with a tried and tested 2.8-liter turbo diesel engine
The Colorado shares the same set of engine options with its SUV counterpart, the Trailblazer. Now, aside from the smaller 2.5-liter engine, the Colorado is also available with a mightier 2.8-liter Duramax turbo-diesel engine. Paired with either a 6-speed manual or 6-speed automatic, the said mill is able to churn out a healthy 200 hp and 500 Nm of torque, making it one of the most powerful competitors in its segment.
You can go almost anywhere with its 4x4 system
The LS, LTZ, and High Country Storm variants are available with a 4x4 option. It has a dual-range 4x4 capability, switchable through a knob on the center console. It works generally okay on light to medium trails given its not-so-hardcore tires, and with the combination of a potent power plant, the Colorado should be ready to take you out on an adventure on roads less traveled.
It sits 200 mm above the ground
One of the main reasons why people buy pickup trucks is because of their high ground clearance. Aside from the improved forward visibility, the extra 200 mm of ground clearance gives you the added confidence to go through unexpected obstacles such as uneven terrain and flood.
It can also wade through water as deep as 800 mm
Flood is a common occurrence in the Philippines especially during the rainy season which usually starts around June. Aside from its extra ground clearance, the Chevrolet Colorado is capable of wading as deep as 800 mm of water, and that will be valuable during floods but it can also be utilized when going off-road, specifically, when your truck needs to cross through streams or rivers.
Payload capacity and bed dimensions are strong
Another selling point on pickup trucks is its loading bed which could carry loads of equipment depending on its figures. Notably, the Chevrolet Colorado is no exemption from this, with it having a 1,000 kg payload capacity which should be enough for your cargo loading duties. Its bed measures 59-inches wide, 57-inches long, and 22-inches deep.
Truly, the Chevrolet Colorado has a fine combination of looks, practicality, performance, and capability, making it a worthy consideration in its segment. Are you now decided to get a brand new Chevrolet Colorado? If so, then, don't hesitate to click on the 'Get Quote' button—it's absolutely free. You could even request to test drive the cars so you would know what you'll like about them, first hand.
Latest Features
The Emkoo is something special from GAC in the Philippines. Priced just right and equipped even better, it's a stunner.

Now we have the basics in check. Compulsory Third Party Liability Insurance policies are now available on AutoDeal.

These alternative parking solutions can help keep your vehicle safe in times of severe typhoons and flooding.
View More Articles