Nissan Philippines is fast becoming a brand of choice lately, taking steps that strengthen the pillars of the brand. In 2018, Nissan has managed to reinforce most of its vehicles with the brand's Intelligent Mobility System including the Nissan Terra the Japanese marque's fresh entry to the body on frame SUV category. With Nissan sales positively growing in numbers, as evidenced with the Navara being the top-selling pickup truck in August 2018, with an all-time high of 4,500 units sold.
The brand wishes to please and convince its potential consumers to own their very own Nissan through such enticing promos as posted. Therefore, here are the different Nissan promos you could avail as soon as today, segregated by location from our partner dealers. Follow the links below, so you could find the right promo nearest you.
Don't hesitate to click on the 'Get Quote' button to ask for a computation based on the promo you'd like to avail – it's absolutely free. While you're at it, you could also request to test drive the cars so you would know what you'll like about them, first hand.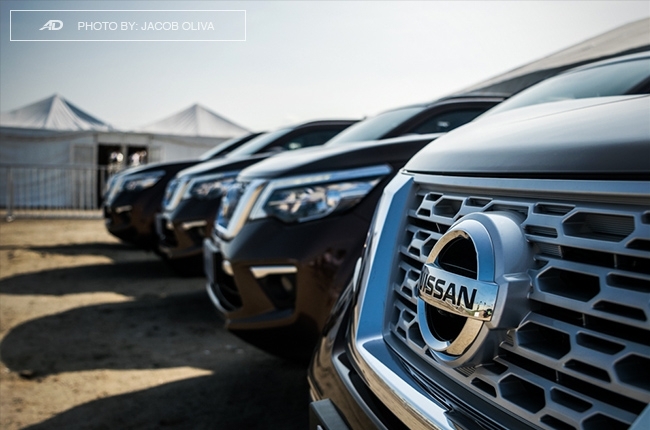 NCR
Nissan has laid out several payment schemes for its potential buyers from NCR. Ranging from nationwide-based promos to those independently proposed by our partner dealers. Buyers can opt for several payment schemes in correspondence to their desired model of choice. For a more in-depth view of the following promos, do click the orange link above.
Luzon
Given the broad promo options of locals from the NCR region, the brand has managed to extend its generosity to customers residing among other parts of Luzon. With this, buyers are just one click away from their purchase. Check the link above and try to assess the following Nissan promos made available to your region.
Visayas
Undoubtedly, Nissan also has quite a number of potential market in areas other than Luzon. That said, the brand has also laid out several payment schemes that may satisfy the financial standards of its buyers from within the Visayas region.
Mindanao
Nissan has made sure that its considerations were stretched up from up north to the southern part of the Philippines. So, for those locals residing from Mindanao, a single click awaits you – offers that could meet your car buying needs.
Latest Features
Stored Motor oil can still be used, provided they are within the manufacturer's recommendations of time and storage.

With a ton of features to list, here are five that we use all the time in the Nissan Terra.

For those that want a little bit of everything, the Subaru Outback has the space, the features, and the powertrain for more than just family trips.
View More Articles