Dear Santa,
It's that time of the year again. How are you doing up there in north pole? We hope everything is fine and that you're ready to ride your sleigh for this year's Christmas.
For this year, we sort of want to ask something from you. Well, it's a Christmas wish. And oh, we're not being selfish for our 'wants' this year because we think that other people will also find our wish list reasonable.
It's a car wish list to be exact. No pressure Mr. Claus. A scale model of these cars will do but a real one would certainly make us smile. If your elves are not willing to add more overtime work during their shift, it's okay, we'll understand. After all, there's always a next year.
As a tradition, we'll prepare jars full of cookies for you. A little warning, though, chimneys aren't a thing here in the Philippines. Just knock by the front door. That's fine.
So, here are the cars we wish to have this Christmas.
Is it too much if we ask for this really good-looking subcompact crossover? If Malaysia can have it, why can't we?
Toyota Rush
A 7-seater SUV-looking MPV (or an MPV-looking SUV) from Toyota is a good addition to tighten things up with the Honda BR-V.
Nissan Note
We really want to see Nissan bring in their hero to match against the Honda Jazz, Toyota Yaris, and Ford Fiesta.
Nissan Cube
Boxy cars are cute. Yes, we know we can have the Cube from the grey market but it's different story when it's official. The GT-R made it, hope this dainty car does too.
Honda Ridgeline
How often can you see an actual Honda pickup? We bet that the odds are against us but since the diesel CR-V is already here, why not their diesel pickup too?
Honda NSX
This car made it to the 2017 Singapore Motor Show, so it would be a bliss if we finally have our own here in the Philippines.
A Korean crossover with a touch of Hawaiian vibe. Its sharp exterior appeal will definitely turn Pinoy heads. Agree?
It's about time that this subcompact car gets a complete revamp to look like its brothers. Just don't forget to bring diesel, too. Please?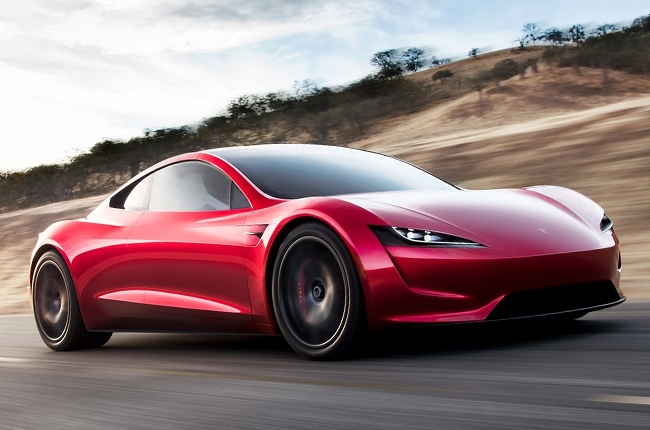 0-100 km/h in under 2 seconds? Who wouldn't want to drive a car like this.
If the all-new Suzuki Swift looks sporty enough, wait 'till you see its Sport trim. We're really digging that yellow body color.
Ford Focus RS
When Honda brought in the Civic Type R this year, we immediately imagine this car on running on its tail. Hot hatch race, anyone?
Dodge Ram
Talk about brute-looking exterior besides the mad 3-liter EcoDiesel V6 in the Ram 1500 – you'd almost find yourself making love to this truck.
Latest Features
There are multiple kinds of child seats available in the market, so we created a quick guide to help you understand how to install them properly and safely.

Remember to always keep safe when driving and to adopt a defensive driving style to keep you and others around you safe from any accidents that might occur.

The Nissan Livina is a spin-off of the Xpander, while the Veloz is a spin-off of the Avanza. These units have those two things in common, now which is better?
View More Articles