Parking is an issue that divides drivers around the world. For many, it's not a problem that needs fixing. Maybe they started driving way before the age of parking aids, and they don't need them now. For others, parking is a difficult task that only driver-assist technology can solve.
We know that different drivers are used to different driving styles, and that's okay. Modern technology has advanced in such a way that people can decide however they want to park. Having said all that, if one has to choose, which is the better pick: a reverse camera or parking sensors?
The gift of sight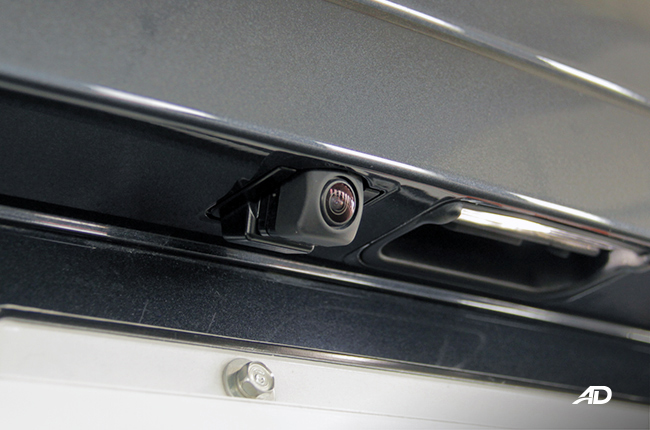 Reverse cameras were once limited to high-end vehicles, but now they're becoming more common in mainstream sedans, crossovers, and SUVs. These compact cameras are fitted onto a vehicle's rear, and what they capture can be seen on the car's infotainment system in real-time.
Reverse cameras have the advantage of showing you exactly what you're backing up against, but without rear sensors, you'd have to gauge the distance yourself. Some reverse cameras also feature guidelines that help you position the vehicle to your intended parking space.
According to a study conducted by the US-based Insurance Institute for Highway Safety, reverse cameras were found to be more effective than parking sensors and even both combined. That could be because driving is a principally visual activity, and the study found that most paid more attention to what's on the screen than what the sensors indicated.
Pinpoint accuracy
Parking sensors are slightly more common than reverse cameras, and they're becoming a standard feature for many cars. These sensors use ultrasonic technology to determine the distance between your vehicle and its surroundings. If and when you get too close to hitting an object, vehicle, or person, it will chime with a warning so you can adjust your driving.
Some vehicles are equipped with both front and rear sensors, making your parking experience even more comprehensive. While parking sensors can give you accurate distance measurement, you'd have to park by feel because there is no camera or display to fall back on.
The best of both worlds
If you want the best qualities of a reverse camera and parking sensors without compromising either, then having both can be an option. There are aftermarket products available if your car doesn't come with either feature.
When buying an aftermarket reverse camera or parking sensor, you should check for quality and compatibility with your vehicle. The best technology is useless if it doesn't work as intended or isn't the best fit for your car.
Conclusion
While parking aids are not a substitute for real-world driving skills, we can't deny their usefulness in everyday situations. Reverse cameras give you a visual cue when you're maneuvering your car, while parking sensors can accurately gauge your distance from objects and other vehicles on the road.
One isn't inherently better than the other. It's all about how you use the technology to help you park your car the best way possible. Personal preference also comes into play, as some prefer visual cues and others like the sound and feel of a parking sensor's warning chimes.
Whether your car has a reverse camera, parking sensors, or both, these can be incredibly helpful for daily drives. Use them wisely, and they will rarely let you down.
Latest Features
Battery banks that can jump-start your car. Here are the top five best we've seen available online.

We list down the most fuel-efficient sedans for city drives in the Philippines, ranging from small to mid-size models.

When it comes to all-electric crossovers, BYD knows their stuff. They know what it takes to make electric great.
View More Articles