Aside from insurance, your car's warranty is essential protection given to consumers to cover certain manufacturing defects with repairs depending on the terms and conditions set by the brand. Nowadays, this is a standard inclusion on brand new vehicles, with the majority of automakers giving out at least a 3-year warranty. Though there are some things or practices that could void your vehicle's warranty, we even made a list below. So in order for you to maintain this, we insist that you avoid doing the following to your car.
Not following your car's PMS schedule
If you fail to follow your car's preventative maintenance service (PMS) schedule, then the car manufacturer could void your warranty. You must take it to the service center in accordance with its PMS schedule. For you to stay guided, read your owner's manual and follow the suggested maintenance schedule. You can also check it out on your service booklet where records should be encoded and kept for documentation purposes.
Having your car serviced outside of the dealer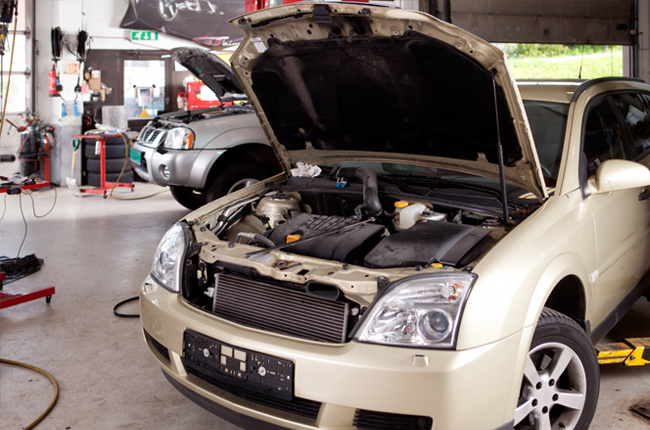 While your car is still under warranty, it's best to have it serviced by an authorized dealer or casa so you don't violate any terms of agreements. Notably, the casa will have a set job list depending on the mileage of your car and service jobs you might have missed, so a complete and total service will be assured.
Using non-manufacturer approved aftermarket parts
Some car manufacturers are strict with this. While your vehicle is still under warranty, its set of rules includes avoiding the usage of non-manufacturer-approved aftermarket parts. Other brands allow modifications on your car, however, just make sure that these aftermarket parts won't be damaging to your engine, transmission, and other electricals as this can void your warranty. It is also worth noting that other consumable parts like wiper blades and tires can be bought from other auto parts stores.
Damages accumulated from natural disasters
We really cannot read mother nature, as natural disasters could occur unexpectedly. Flooding is a very common incident in the Philippines, that's why you should park your car in a well-secured area especially during typhoons. Warranties don't usually extend to damages sustained in natural disasters, such as an earthquake, flood, or fire. That said, it's important to have your car secured with an 'Acts of God' or 'Acts of Nature' insurance to lessen the repair cost in case mother nature unexpectedly strikes.
Altering your vehicle's mileage
This is also another thing that car manufacturers are strict about. Altering your vehicle's mileage can potentially void your warranty. If your car's odometer has been disconnected, tampered with, or replaced, then the dealer will not determine the exact mileage. For proof, you can order a vehicle history report in order to support your warranty claim.
Vehicle not registered with the LTO
This is one of the reasons why dealerships are required to release the unit to you with complete documents including the warranty booklet. With that, your vehicle must first be registered to the Land Transportation Office (LTO) before being released from the dealer in order for it to immediately secure its warranty. However, to go around this problem, most manufacturers will bundle or offer a 3-year registration period for your brand new vehicle. Brands that offer warranties beyond the 3-year mark will take note of your vehicle's registration after the initial 3-year period is through.
Improper use of your vehicle
There are some cases when damages accumulated from the following practices could possibly void your vehicle warranty. Off-roading, racing or reckless driving, and overloading are several ways of misusing your vehicle. Car warranties are meant to protect against manufacturer defects, which means that any damage caused by the aforementioned activities will not be covered, and in some cases, your warranty could be void.
Proper documentation is a must
Remember to keep your PMS receipts and service booklet with you. Don't lose it, as the following documents will help you track all the past repairs done to your car, which should be done when you need to use your vehicle warranty. Furthermore, the following documents shall also be essential when you finally decide to sell your car. A smart buyer should dig through your ownership history first before purchasing the used vehicle. Now, if you've avoided all of the following things mentioned above, then you'll probably have no problem with claiming your warranty.
Latest Features
These are the cars with AWD to consider from all the most popular brands in the Philippines.

The new Triton has shed its old name and donned a new face. It's no longer the Strada that we used to know.

Midsize SUVs in the Philippines are best sellers because of their high ground clearance, frugal diesel engines, and space for seven or a lot of cargo.
View More Articles