The Maxus T60 is one of the newer entries in the pickup truck segment. It offers interested buyers an imposing stance thanks to its muscular design and a host of features that make it all the more attractive. Aside from this, it also features a large bed that many business owners might enjoy if they aim to maximize the vehicle's cargo capacity. That being said, here are a couple of reasons why the Maxus T60 is a tough and rugged pickup truck and a great daily driver as well. After all, a pickup of its size also needs to have a great balance of work and play.
It has the right rugged looks
If there is one thing that the Maxus T60 does right is its commanding presence. The rig itself is sized quite sensibly for its category but thanks to its boxy and muscular design, the pickup truck looks bigger than it is. You have large wheel wells, a massive grille, and an angular bumper that screams "take me off-road." The way the LED lights are designed also helps with the vehicle's macho vibe. The Maxus T60 was also designed with generous approach and departure angles hinting that this vehicle can be taken off-road, take a beating, and still keep on kicking. Overall it's a safe and sensible design for a vehicle that offers you a lot for its affordable price.
It also is equipped with a large bed which gives you all the more reason to get it as a tough-looking dependable workhorse. While its carrying capacity is on par with the rest of the competition it's the space that matters. Not everyone will be looking to maximize the payload when they have a pickup truck, sometimes it's the space they're after, especially if they want to carry bulkier objects. That doesn't mean that the T60 is no slouch in the payload department as it can still carry a ton of weight.
Rugged ride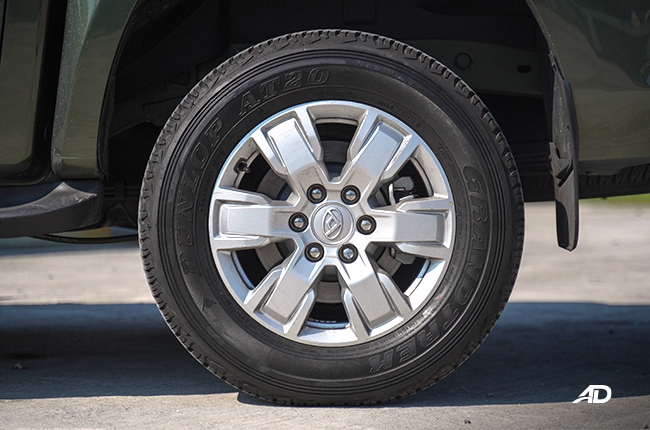 As the Maxus T60 is a pickup truck the ride is expectedly bouncy but comes with a robust plushness to it. The vehicle feels solid when tackling bumps and uneven roads, however, it does take a bit of the ride comfort away. Nevertheless, this gives the vehicle a solid feel and gives you confidence that you can take it off-road without a problem, especially with its 4x4 model.
Large turbo diesel engine
Under the hood, the Maxus T60 packs a 2.8-liter turbodiesel engine that produces 148 hp and 360 Nm of torque. It shifts via a 6-speed manual or a 6-speed automatic transmission that sends power either to the rear wheels or to all four depending on the variant chosen. While it may not be the most powerful vehicle in its segment, the 2.8-liter motor is more than enough to get the vehicle going even with a heavy load. To add to this the engine is also frugal as it can do about 8 km/L in heavy city traffic and 15 km/L on the highway. These figures put the T60 on par with the rest of its competitors, not bad especially for a vehicle of its size.
Large infotainment system
While not necessarily a feature that would equate to being rugged or tough, it is still something nice to have especially on long trips out of town or while stuck in city traffic. The Maxus T60 doubles down on size as even its infotainment system comes in a large form factor. Inside the vehicle, you will find a 10-inch touchscreen display that is paired with a 6-speaker sound system that is spread throughout the cabin. This helps give the pickup truck a good sound stage especially while listening to music. Aside from this, the infotainment system also has Apple CarPlay capabilities built right in. However, for Android users, you will just have to utilize the Bluetooth connection instead.
Reverse camera
What's tough and rugged without a little maneuverability. If you do plan to take this pickup truck off-road you will be happy to know that it also comes with a reverse camera. Thanks to the 10-inch display, you get a nice view of what's behind your vehicle when backing up. Pair this with dynamic guidelines and it makes reversing this large vehicle much easier as it helps the driver predict where the truck might go.
Latest Features
The new Triton has shed its old name and donned a new face. It's no longer the Strada that we used to know.

Battery banks that can jump-start your car. Here are the top five best we've seen available online.

We list down the most fuel-efficient sedans for city drives in the Philippines, ranging from small to mid-size models.
View More Articles