When it comes to fuel efficiency and getting the most out of a full tank, nothing comes close to a diesel engine. While there are hybrid and electric vehicles on sale in the Philippines the convenience and the power of having a turbo-diesel engine is something we can't deny. For those who are traditionalists and want to stick to the tried and true combustion engine, the toss-up between gasoline and diesel can be a no-brainer for some; diesel for great torque and impressive fuel economy, and gasoline for more horsepower for that top-end speed and slightly more refinement. We say slightly refined because modern diesel engines have caught up in terms of smoothness and engine noise over the past few years; it's not as quiet as gasoline, but it's close.
In any case, you're here because you want to know which diesel vehicles in the Philippines have the best fuel economy numbers. With the sheer number of vehicles across mainstream and premium brands having diesel offerings, it was tough to narrow down the list. We also had to consider the vehicles we've driven and had real-world and first-hand experiences with, and you'll find that we've tried to choose at least one vehicle from each category that exhibited the best fuel numbers.
Hyundai Accent
Hyundai's very popular diesel offering in the subcompact sedan category has always been a solid contender for one of the most frugal small cars on the market. Now on its fifth generation, the Hyundai Accent retains the tried and true 1.6L diesel mill in six-speed automatic or manual, adopts Hyundai's 'Cascading Grille' design language, plus a number of new interior touches like an infotainment screen and redone materials. You can get highs of at least 23 km/l on highway stints, and EDSA crawls will still get a respectable 8 km/l.
Ssangyong Tivoli Diesel
The SsangYong Tivoli in its diesel form gives buyers the option of a Korean-made crossover with the grunt of an SUV. It comes with a 1.6-liter turbo-diesel motor that produces 134hp and 324 Nm of torque. This not only makes the vehicle quick but also gives it a great fuel economy. During our testing of the crossover, we were able to get 23.7km/L on the highway, 17.5km/L in mixed city and highway conditions, and finally, in hellish traffic in the city, we were able to get 6.4km/L.
Mitsubishi Strada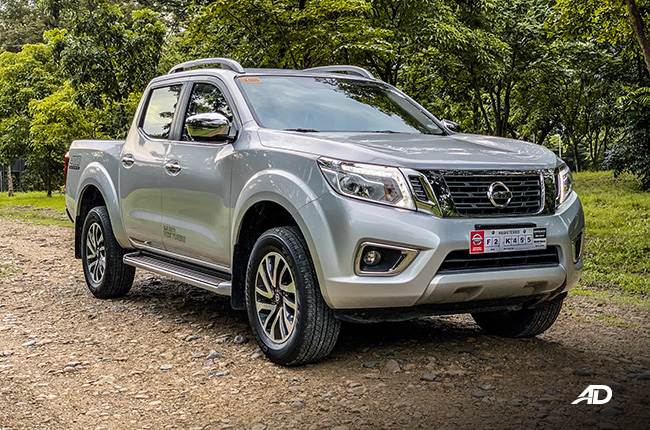 Out of all the pickup trucks we have tested thus far, the Mitsubishi Strada has stood out thanks to its excellent fuel efficiency numbers. It comes powered by a 2.4-liter turbo-diesel motor that pushes out 178 horses and 430 Nm of torque which is mated to a traditional 6-speed automatic transmission. Despite its size and pickup truck body style, it was able to get 7.0km/L in heavy city traffic. When the roads opened up it was able to get 10.8 km/L and on the highway, it was able to get between 14.7 to 17.9km/L.
Honda CR-V
In the land of the seven seater compact crossover, the Honda CR-V reigns as one of the most frugal in the fuel department. Sporting Honda's 1.6L diesel engine, the first diesel to be released by Honda Philippines in the country, you get impressive numbers of 10 km/l in congested streets, and a whopping 23.3 km/l on the highway. This is just another highlight of the CR-V, while still offering top class safety, tech, and attractive looks. It's no wonder the 2019 Honda CR-Vs are a dime a dozen.
Isuzu mu-X
The Isuzu mu-X stands out as an excellent performer in the fuel efficiency department with the 1.9L RZ4E diesel power plant, offering usable and efficient power that suits everyday needs. You can still seat up to seven people in comfort and enjoy the impressive torque delivery coming from a small engine, making the Isuzu mu-X the practical midsize SUV of choice for those looking to maximize your budgets. Expect 8.6 km/l in urban driving, and a respectable 18.2 km/l on longer highway drives. Eat up the kilometers without sipping too much fuel.
Latest Features
Each one has its own distinction when it comes to form and function.

A task that many might not know is easy to do but can pose negative consequences if the improper fluid is used.

A quick guide to help you understand the sizes of entertainment systems in vehicles, as well as the features that you should look out for.
View More Articles